"aerial l arterial" by Brian Langeliers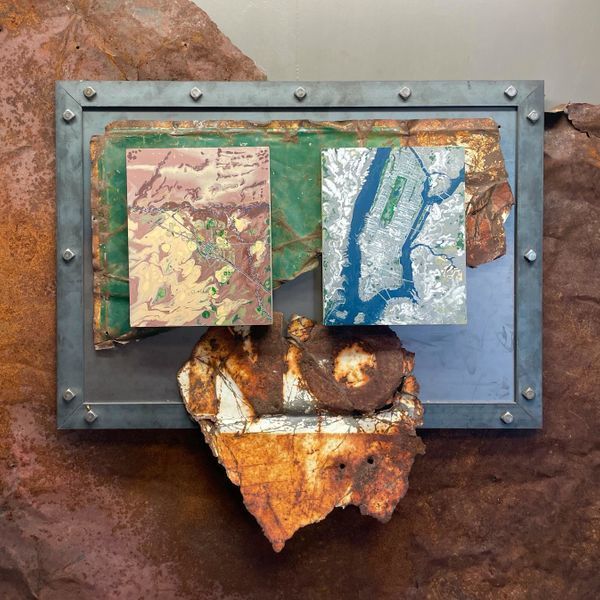 Artist Biography - Artifact Concepts is the studio of Brian Langeliers. Born in 1978, Brian was raised as a young artist in Montana before receiving his Bachelor of Fine Arts degree with an emphasis in oil painting from the University of Montana, Missoula in the spring of 2000. He then spent 14 years in Boulder, Colorado building an artist management career within the music industry, specializing in art direction and branding. Brian now lives in Red Lodge, Montana where he focuses on his fine art career while maintaining a role as management consultant for musicians.
His paintings and conceptual artwork focuses on the exploration of place by defining new perspectives on the landscape. Brian is currently working on "C the A-B," a large-scale piece consisting of aerial landscape paintings that cover the Absaroka-Beartooth Wilderness of Montana & Wyoming in the Rocky Mountains, USA.
Artist Statement - Brian Langeliers' aerial landscape paintings offer a fresh perspective through vantage points from above. By incorporating brushwork and fluid paint techniques, he provides an abstraction of traditional landscape art. Flowing pigments integrate to mimic stratified layers of the earth. Portions of unpainted wood grain reference contour lines of a topographical map. Found objects and rusted artifacts are removed from the environment and placed in the painted landscape, creating a sculptural aspect. Hidden magnets encourage interaction, by allowing the viewer to remove, reposition and use the object to construct and create personal narratives within the art. Ultimately, the artist's intent is to elicit feelings of connectivity to the landscape.