Rocky Mountain Regional Juried Exhibition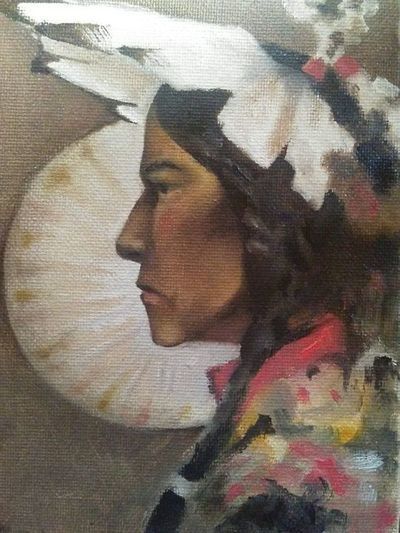 There is plenty to see at the Carbon County Arts Guild & Depot Gallery in Red Lodge. Visitors can view the Rocky Mountain Regional Juried Exhibition in the main gallery March 4-29, 2021. This annual exhibition is organized by the Carbon County Arts Guild and open to artists who are residents of Montana, Wyoming, North Dakota, Colorado, New Mexico, Utah, and Idaho.
This year we are honored to have Montana artist Charles Ringer as the juror for the Rocky Mountain Regional Juried Exhibition. Out of the 140 entries submitted, 56 pieces were selected for the show. Artists in the exhibition include CE Allen, Shirley Badame Foy, Tina Becker, Ev Bergeron, Linda Burwick, Ken Deaver, Battista Eaton, Linda Franson, Dolly Frerichs, Carol Hartman, Connie Herberg, Brittney Hernandez, Sharon Karlson, Mary Knapp, Michael Koski, Brian Langeliers, Helen Mackay, Mark Matthews, Karen McBride, Annie McCoy, Judi McMurray, Mike McRann, Linda Paige, Dominique Paulus, John Potter, Randall Rasmussen, Stephanie Rose, Marcia Selsor, Shirley Shirley, John Simmons, Jane Stanfel, Duane Steinmetz, Lou Taylor, Robert Tompkins, Shirle Wempner, and Dana Zier.
Awards will be for the top entries in 2D & 3D will be announced at 2 p.m. March 14, 2021. To watch the awards, send an email expressing your interest to info@carboncountydepotgallery.org. A Zoom link will be sent when the event draws closer.
2021 JUROR / Charles Ringer
Artist Charles Ringer says, "Art provides an opportunity to contemplate another person's unique perspective on the physical, mental and spiritual environment in which we live. "For as long as I can remember, I've been intrigued by the mechanics of life around me. At a young age, I began to arrange and assemble various objects in my environment into pleasing spaces and shapes. I found that I could translate my mental observations into the physical world. This process continues when the work is viewed by others, who transport it back to a mental state, completing a natural cycle.
"My work with metal involves many contrasts. The material itself is hard, but malleable, physically heavy, but visually delicate as a finished sculpture. Most of my work involves both a static and a kinetic presence, a whimsical as well as a serious nature. As an artist, being self-directed has been instrumental in developing my individual technique in this medium. The discipline of over 50 years of trial and error has proven to be my best education. "
Ringer's work is in private and public collections throughout the country. His studio is in Joliet, MT.