SHOW EXTENDED-Falling in Love: Paintings and Drawings by Dominique Paulus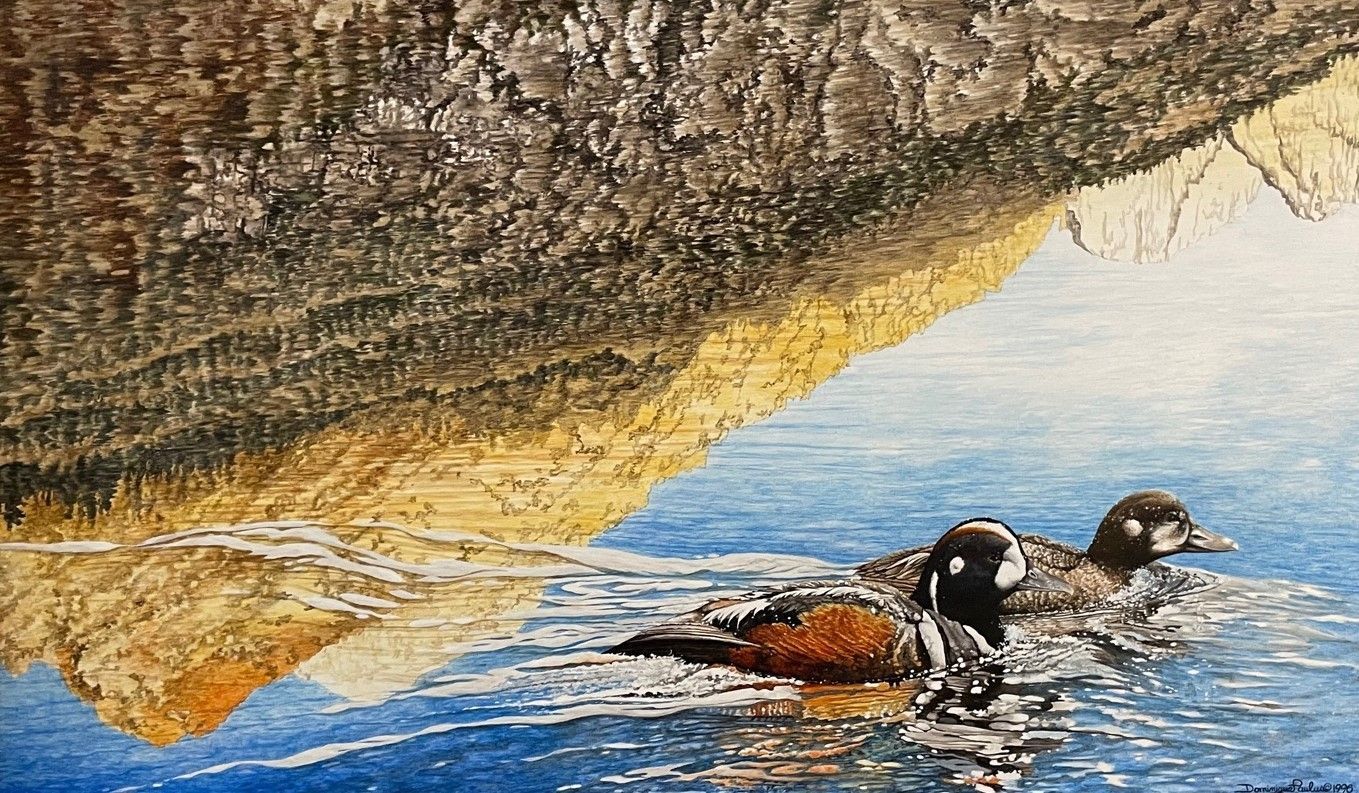 The solo exhibition called, "Falling in Love" by Dominique Paulus has been extended another month. You can continue to view the work by Paulus at the Carbon County Arts Guild Satellite Gallery in the Roosevelt Center through April 30, 2021. The Satellite Gallery is a partnership with the Arts Guild and the Roosevelt Center in Red Lodge that gives Guild member artists an opportunity to show large scale works. Dominique's work fills the space beautifully with her retrospective exhibition.
The paintings and drawings in this exhibition are very detailed and radiate the passionate attention Dominique feels while she creates art. Each piece is carefully composed to tell a story and engage the viewer. She says, "Three and a half decades ago, my husband and I thought life was pretty perfect, living in the remote boreal mountains of northern New Hampshire. I was involved in the wildlife art world, drawing and painting birds, wildflowers, and a lot of moose. We decided to backpack in Glacier National Park. That very first excursion to Montana, changed our lives forever. This exhibition reveals my growing love and respect for nature. A love that flourishes as I explore and observe the wild of Montana." It was the experience of seeing " a flash of a wing...a brillant sky, jagged snow peaks, beargrass, grizzly bears, wolves and pika..." that shaped Dominique's view of Montana's natural world.
The Carbon County Arts Guild Satellite Gallery in Roosevelt Center 519 S. Broadway, Red Lodge, is open Monday through Friday, 9:30 a.m. to 5 p.m. Stop in to see these stunning compositions inspired by love.