Jodi Lightner: Straight There and Back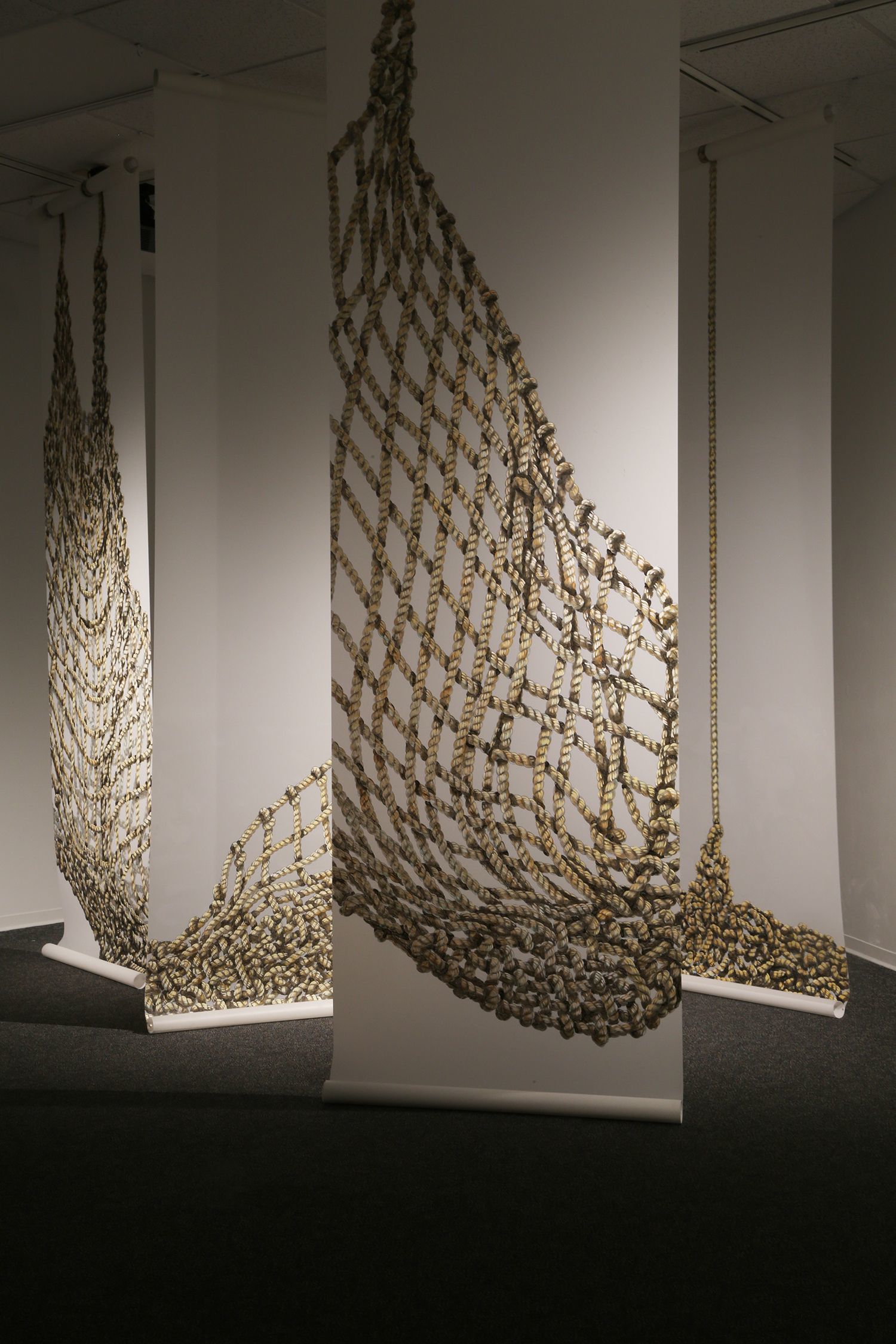 This Montana Art Gallery Directors Association (MAGDA) exhibition JODI LIGHTNER: STRAIGHT THERE AND BACK is the fifth exhibition of a contemporary Montana artist organized and circulated by MAGDA and offered at an extremely reduced rental fee in an effort to make quality exhibitions available to the entire MAGDA membership.
The exhibition presents pieces that are influenced by artist Jodi Lightner's look at maps, movement through areas, direction, and structure. Lightner is a professor at Montana State University-Billings. About her work she says, "My interest in navigating space and triumphing over maps has significantly influenced my ideas in this collection of work from the past 10 years. It focuses on the themes of moving through space, translating directions, and the elements of built structures as metaphors for our relationship with architecture and the interactions within interiors.
The language of architecture is prevalent in the work. The built structures with which we surround ourselves dictate how we navigate in and around them. They include portals that allow us to pass in and out of the structures and obstacles that determine our maneuvering through a space. Whether it is doors, hallways, stairs, or revolving doors, the familiarity of these architectural elements can be seen as an innate understanding of how to navigate through space, and the success of any architecture is that we find our way both in and out of buildings."
Themes in this exhibition examine how architecture coexists with what we are thinking and imagining. Within any space, whether it is a palace or a barn, it is possible to have the mind wander and the imagination take us to a completely different location or experience. More than just a day dream, the mind has the power to transport us to another time or place making it possible to be in two places at the same time."
Twelve sets of drawings are included in the exhibition. Hanging unframed, they unroll like maps and present a flat space to consider the depth and perspective of architecture and a hypothetical experience. This exhibition is on view May 3-29, 2021 at the Carbon County Arts Guild.
"Jodi Lightner: Straight There and Back" is sponsored by the Montana Art Gallery Directors Association (MAGDA) which is supported in part by grants from the Montana Arts Council, the Coal Tax Trust Fund for Cultural and Aesthetic Projects, and the National Endowment for the Arts.