Beartooth Plein Air Society Exhibition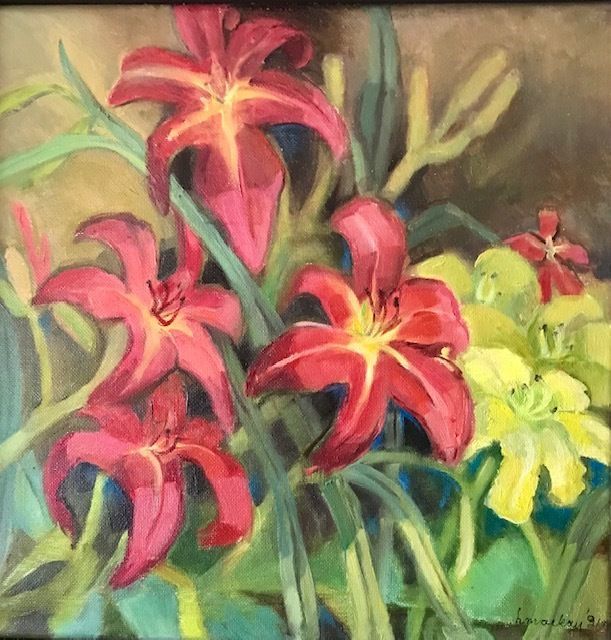 The Beartooth Plein Air Society is group of artists who meet in the summer to paint en plein-air. This method of painting is the act of working outdoors to observe and capture the landscape in its natural light.
Thanks to the direction of founding Beartooth Plein Air Society members Dorci Newman Tremblay and Elizabeth LaRowe these summer long outings have evolved into one week of concentrated open air painting for all skill levels. The exhibition is a result of their work outdoors. Participants in the 2021 exhibition are: Ev Bergeron, Linda Franson, Dolly Frerichs, Barbara Garrett, Connie Herberg, Elizabeth LaRowe, Helen Mackay, Diana Mysse, Dorci Newman Tremblay, Janice Polzin, Stephanie Rose, Shirley Shirley, and James Vincent.
(photo is courtesy of Helen Mackay)