CLASS IS FULL Nature Journaling Workshop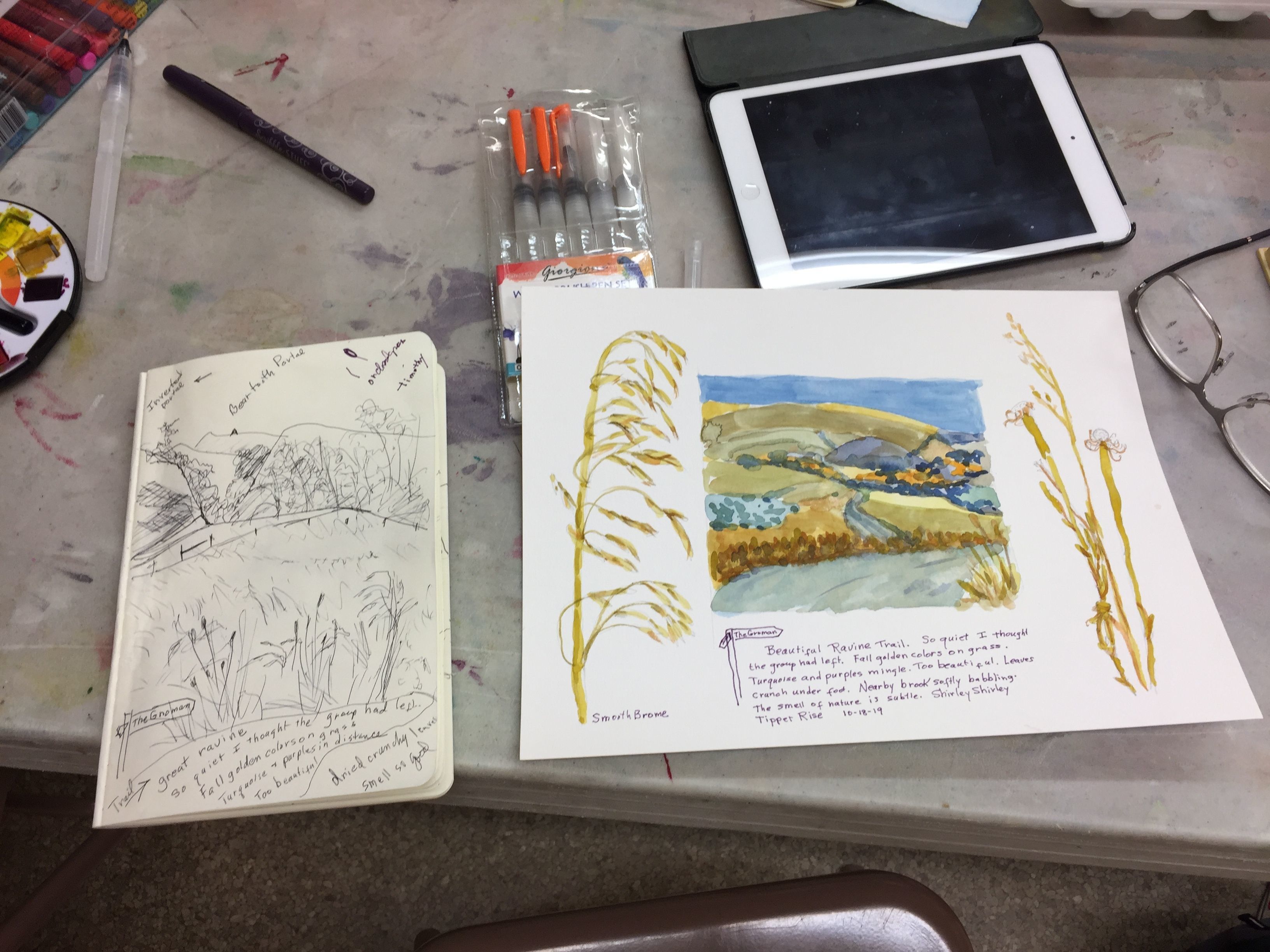 CLASS IS FULL
The Nature Journaling Workshop is a tremendous way to learn about the wildflowers in our area and spend time learning to capture their beauty in a creative way. Local artist and naturalist Dominique Paulus will spend the first day guiding participants on area trails and talking about the flora. With her coaching students will spend time capturing what they see by drawing in their sketchbooks.
On the second day participants will convene at the Carbon County Arts Guild where Dominique will provide instruction on taking the sketchbook image and turning it into something more detailed using watercolors and colored pencils.
Saturday, June 25 - 8:30-4 out in the field
Sunday, June 26 - 10-3 classroom work at the Arts Guild
All skill levels
Cost: $80; supplies are provided
Space is limited
This workshop fills up fast. Members receive a 10% discount on the workshop fee.
More information will be coming.