Quick Finish & Live Auction / Art in the Beartooths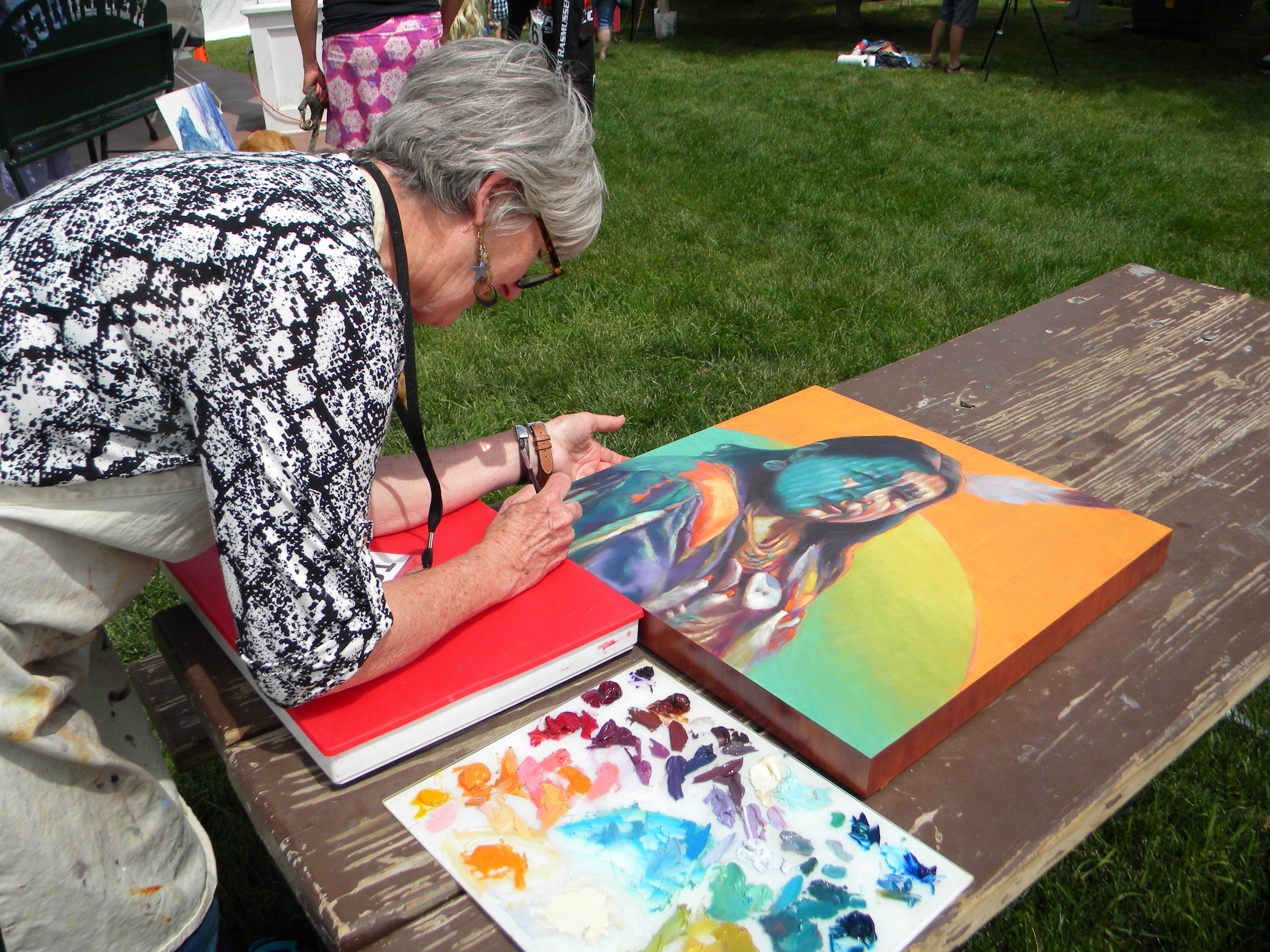 Celebrate 50 years at this year's Art in the Beartoths fundraiser that will feature a Quick Finish and Live Auction with 20 artists from the region. During this fun event on Saturday, July 8, artists have two hours to finish a piece of art. Each piece will be then be auctioned to the high bidder at the event.
Artists include: *Ty Barhaug, *Maggie Bassett, *Sonja Caywood, Battista Eaton, Elliott Eaton, *Thomas English, *Bonnie Zahn Griffith, Terry Cooke Hall, *Brenna Kimbro, *Michael Kosorok, *Elizabeth LaRowe, *Diana Mysse, *Dominique Paulus, *John Potter, *Cliff Rossberg, *Marcia Selsor, Lee Walker, *Shirle Wempner, *Tom Wolfe, and *Dana Zier. (* means that artist has a one or more pieces in the Silent Auction too!)
Tickets are $65 per person and include entrance to the event, the chance to mingle with the artists, sweet and savory finger food, complimentary beverages, and the excitement of participating in a live auction. Art in the Beartooths supports the Carbon County Arts Guild & Depot Gallery exhibitions, programs and special events.
If you miss the Quick Finish and Live Auction July 8 you can still participate in the Art in the Beartooths Silent Auction where all bidding is online. Visit the online Silent Auction Exhibition link for details.
Space is limited to 125. Call (406) 446-1370 for more information or to purchase tickets to this grand fundraiser, Art in the Beartooths.