Beartooth Plein Air Society & Stillwater Society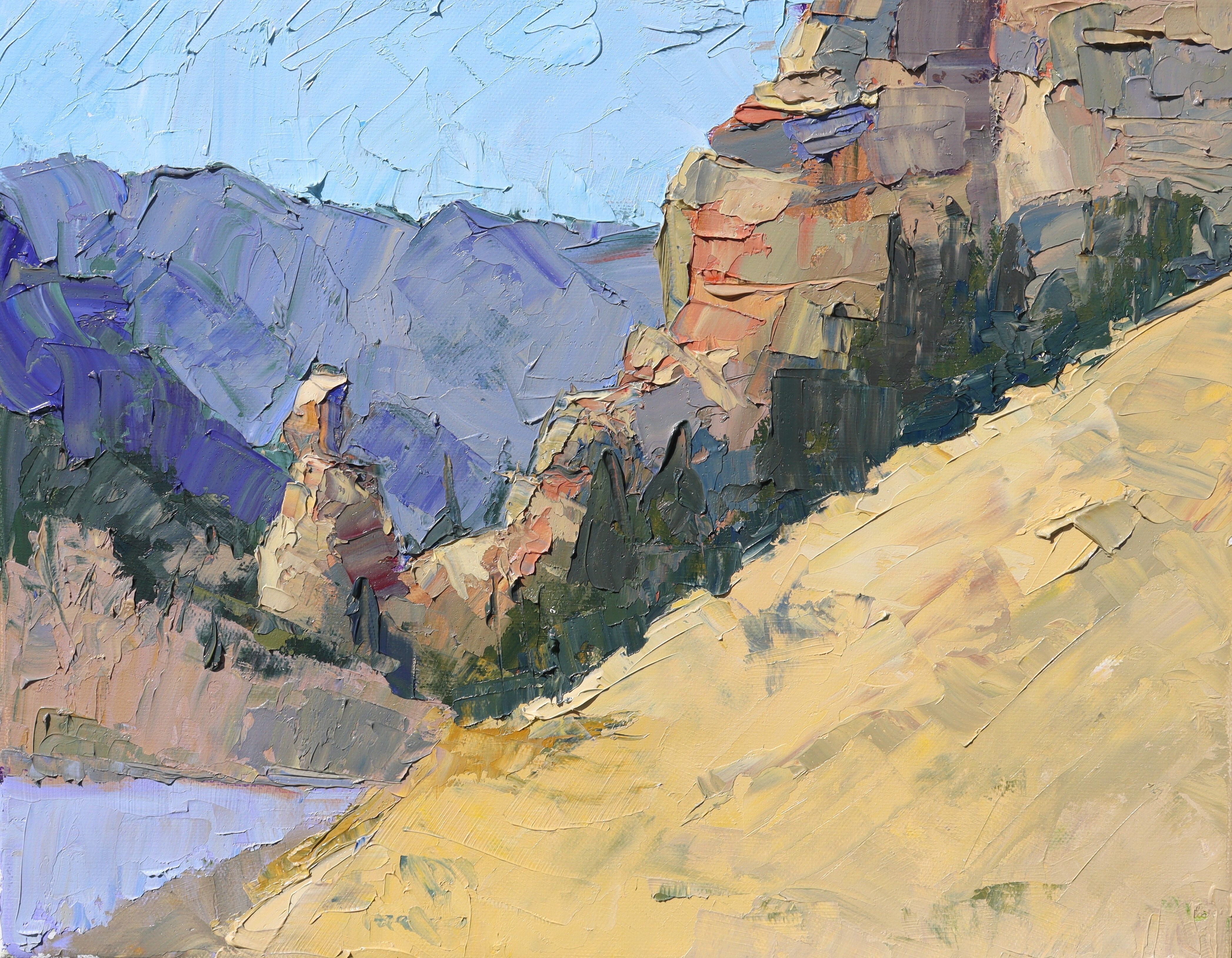 The Beartooth Plein Air Society and the Stillwater Society are two groups of area painters who like to encourage everyone, at any skill level, to try their painting outside in nature. Throughout the year both groups find time to observe and paint outside as well as critique each others work. This helps them pass along their enthusiasm and love of Plein air painting.
Participants in the 2023 Beartooth Plein Air Society and Stillwater Society exhibition include: Linda Franson, Connie Herberg, Jackie Inman, Jerry Inman, Jacquie Kittson, Elizabeth LaRowe, Helen Mackay, Diana Mysse, Denney NeVille, Dorci Newman-Tremblay, Pat Olding, Janice Polzin, Shirley Shirley, Carolyn Thayer, Robert Tompkins, James Vincent, and Richard Wallace.
OPENING RECEPTION is 3-5 p.m., Saturday, October 14, 2023. This event is free and open to the public. Light refreshments will be served.
This exhibition is sponsored by the Carbon County Arts Guild & Depot Gallery which is supported in part by grants from the Montana Arts Council, the Coal Tax Trust Fund for Cultural and Aesthetic Projects, and the National Endowment for the Arts.
The Carbon County Arts Guild & Depot Gallery provides access to art, supports artistic expression, and encourages creative experiences for the enrichment of our communities.
Image courtesy of Pat Olding.