Presence: Paintings by Henry Blond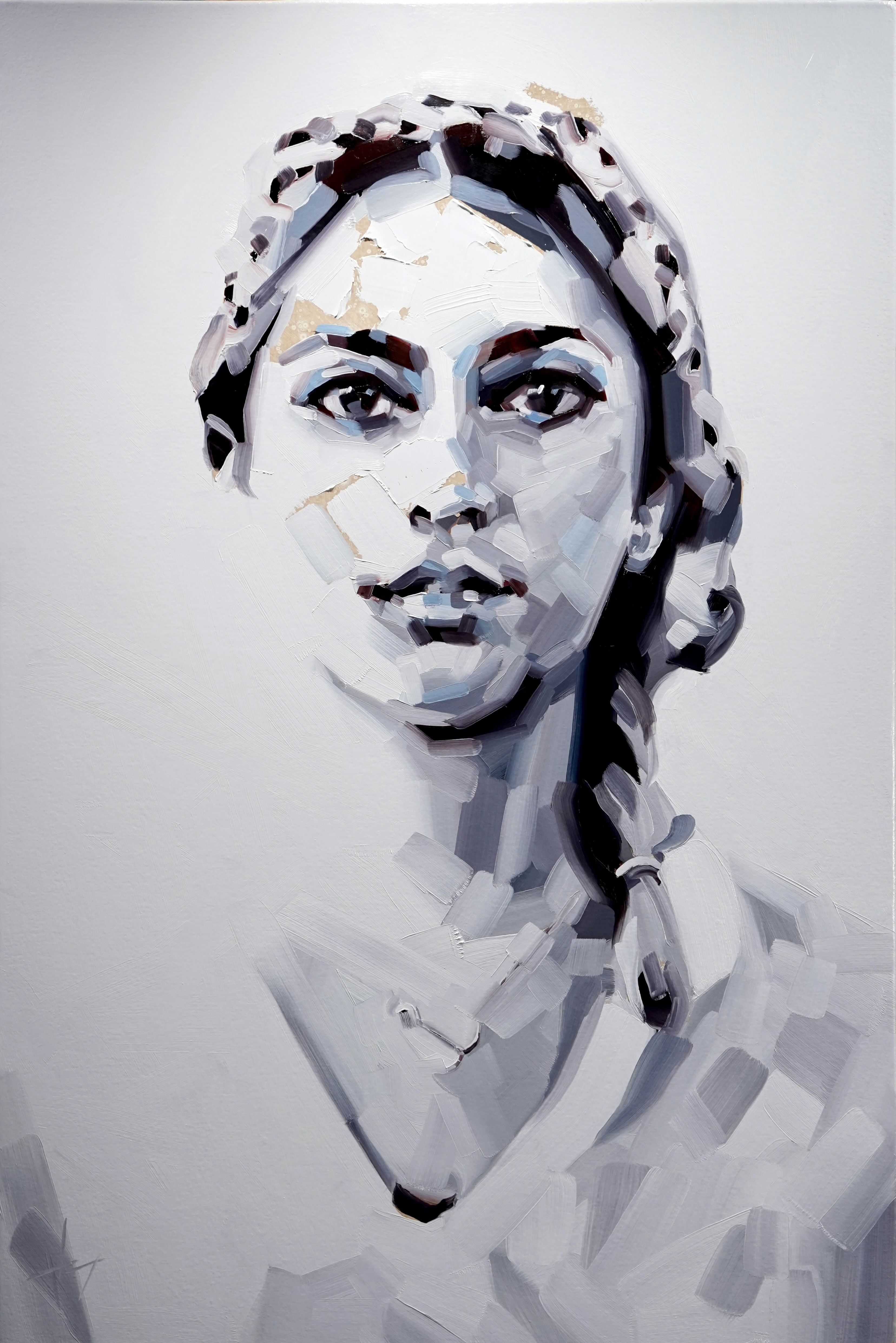 Henry Blond says about the exhibition that, "Presence" is a series of oil paintings that explore human existence in the modern world. Strong and unapologetic, the female face that dominates each canvas bares her true essence and commands the viewers full attention in return. With each brushstroke portraying human experience, disappearing edges reflect fading memories and absent areas echo that which has been buried. In essence the artwork captures the complex tapestry of life. As we stand witness to those instances that shape our lives, these works remind us that, in a newly distracted world, being fully present is the ultimate state of existence."
A former resident of Red Lodge, artist Henry Blond is set to return with a new series of expressive paintings for his solo show "Presence." His relocation to New Mexico two years ago aligned perfectly with his desire to move into a more focused period of figurative expression in his work. Henry's creative background in music, design, and visual arts is unified in his latest collection through the balancing of rhythm, harmony, color and the powerful use of space.
With Montana being such a formative place on his journey to becoming a full-time artist, Henry is excited to come back and share the results of his recent artistic exploration in his first solo show.
OPENING RECEPTION: Saturday, September 2, from 5-7 p.m. with a gallery talk by Henry Blond at 6 p.m.
This event and exhibition is free and open to the public.