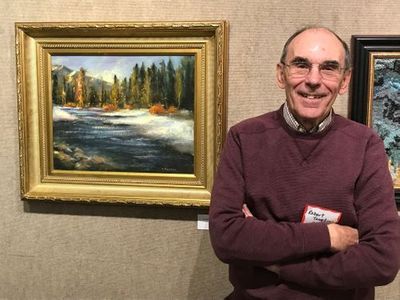 The Carbon County Arts Guild & Depot Gallery provides a venue for nearly 180-200 artists who are members, to show and sell their work in group or solo shows and in the Depot sales galleries.
This large representation of local and regional artists each have a background story that links them to the community or state of Montana. Some grew up in Red Lodge and moved away. Some come to vacation or visit the area on a regular basis. Others may split their time between Montana and someplace else. Either way, there is an amazing variety of artwork on view at the Guild throughout the year.
To see where an artist lives and their preferred medium, view the list here. In some cases you will find a link to their personal website.