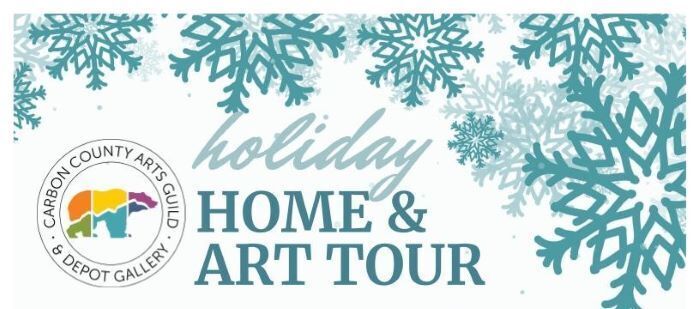 Five local residents will open up their homes to show their private art collections and holiday decor during Saturday of the Christmas Stroll.
One artist will be at each home to welcome visitors, share their work, and talk about art in the collection. Participating artists are Ty Barhaug (Cody, WY), Elliott Eaton (Red Lodge), Lance Johnson (Billings), Mike Kosorok (Red Lodge), and John Potter (Red Lodge). Homes on this self-guided tour are in the Hi-bug area of downtown Red Lodge and on the golf course. A ticket must be presented at the door to tour the home. Light refreshments will be available.
Tickets are $25 per person (non-refundable)
Once a ticket is purchased online or in-person at the Arts Guild you will be given a map to the homes on the tour.All tickets bought online after Monday, November 27 will need to be picked up at the Carbon County Arts Guild at 11 W 8th Street, Red Lodge.
Limited tickets are available. So, don't delay!
Christmas Stroll Weekend Hours: 10 a.m.-5p.m. Thursday; 10 a.m.-7 p.m. Friday and Saturday; 12-4 p.m. Sunday and Monday