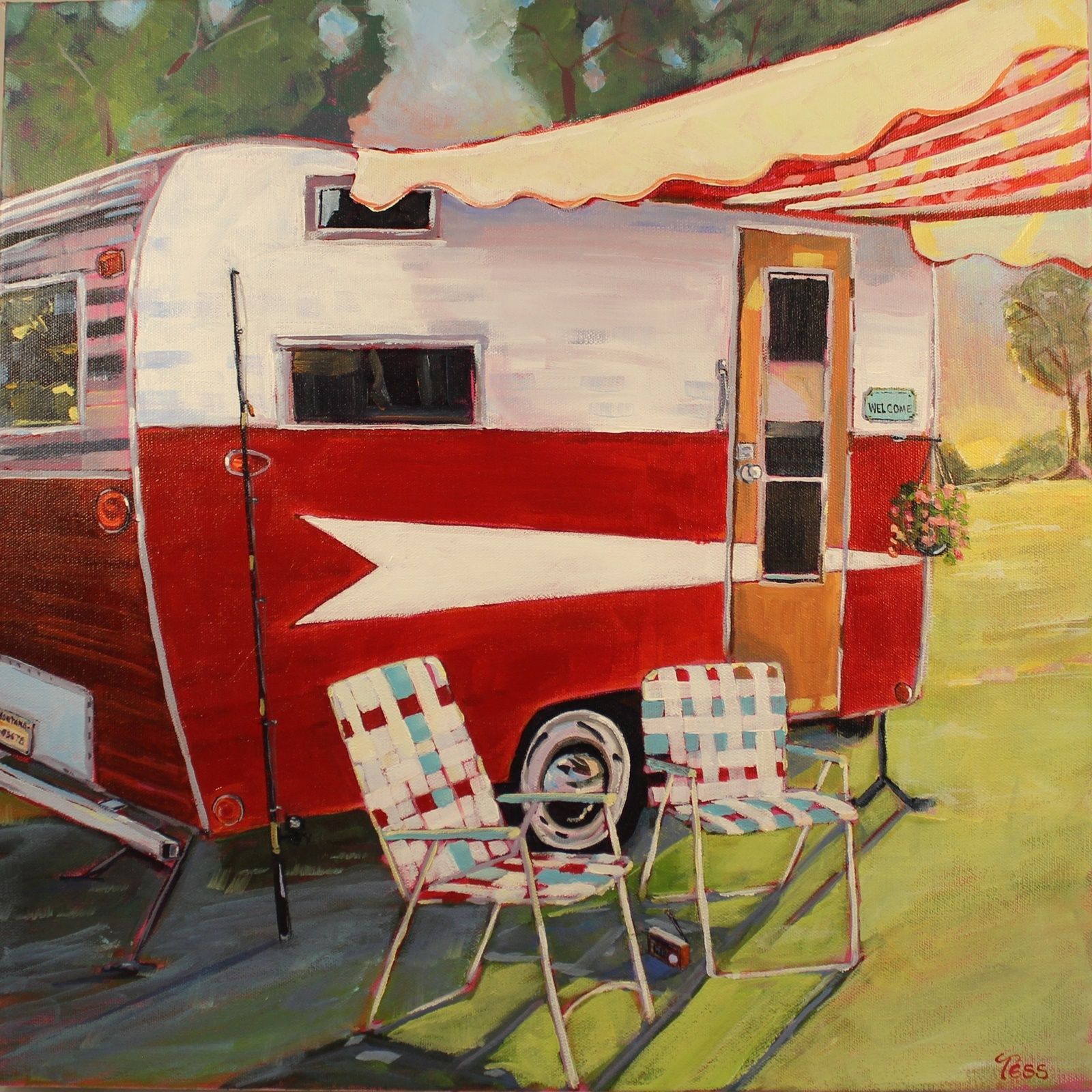 Saturday, July 9 / 6-8 p.m. / Kickoff Bidding Party / ticketed event
During this special kick-off event for Art in the Beartooths at the Carbon County Arts Guild guests will have the opportunity to view the auction art, mingle with guests, enjoy food catered by Samurai Sue's, listen to live music by Charlie Brandine, and start bidding. Plus, be energized by the art created during a Quick Finish designed to support our scholarship program. Artists participating in the Quick Finish include Jerry Inman, John Potter, and Tom Wolfe. The paintings created will be auctioned off that evening.
Bidding on all items in the Art in the Beartooths exhibition starts at 7 p.m. July 9, 2022. The bidding closes July 26 at 7:30 p.m. There is plenty of time to find your favorite art work and cast bids. Register for the online auction through Handbid during this fundraiser and place bids using your mobile phone app, tablet, or computer.
Ticket is $50 per person. Space limited to 50. To purchase tickets, call 406-446-1370 or stop in the Arts Guild at 11 W 8th Street, in Red Lodge.     
Artists participating in the 2022 Art in the Beartooths fundraiser exhibition and auction are Ty Barhaug, Maggie Bassett, Amber Blazina, Marty Clague, Cheryl Davis, Ken Deaver, Thomas English, Barbara Garrett, Bonnie Griffith, Eleanor Guerrero, Terry C. Hall, Carol Hartman, Connie Herberg, Jackie Inman, Jerry Inman, Lance Johnson, Cheryl Kesler, David Kewitt, Mary Knapp, Ellis Knows Gun, Allen Knows His Gun, Laurie Kopec, Mike Kosorok, Tess Lehman, Susan Lyons, Helen Mackay, Terri Malucci, Judith McMurray, Tim Morgan, Maggi Neal, E. Denney NeVille, Dorci Newman Tremblay, Janice Polzin, John Potter, Sydney Rajchel, Kevin Red Star, Stephanie Rose, Lynn Shield, Trish Stevenson, Lou Taylor, James Vincent, Shirle Wempner, Randy Wiethorn, Kelly Wolfe, Tom Wolfe, and Dana Zier.
We are grateful for the support from our sponsors for this event:
Bank of Red Lodge, Jo Ann & Bert Eder, Darryl & Kathryn Smette, Carol Souders, Caryn Wibirt, and Diane Zook