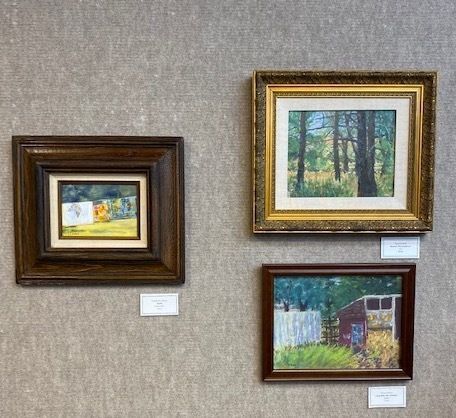 This exhibition will feature work from the Beartooth Plein Air Society and the Stillwater Society.
The Stillwater Society is a group of artists who gather regularly for mutual support and to view each other's work in progress. Formed in 1985 by five local artists, they took their name from the Rock Creek, East Rosebud, and Stillwater river areas. Mountain landscapes and the ranch country provided a rich source of subject matter for their paintings.
The Beartooth Plein Air Society works en Plein Air, which is the act of painting outdoors. This is where an artist interprets through their medium their impression of their surroundings. The group of artists meet each day for a week at a different location to paint on site.
Participating artists in these shows include, Ev Bergeron, Erin Brindle, Connie Herberg, Jackie Inman, Jerry Inman, David Kewitt, Elizabeth LaRowe, Helen Mackay, Diana Mysse, Dorci Newman Tremblay, Janice Polzin, Lynnsey Slanina, Shirley Shirley, Robert Tompkins and Gillian Wang.