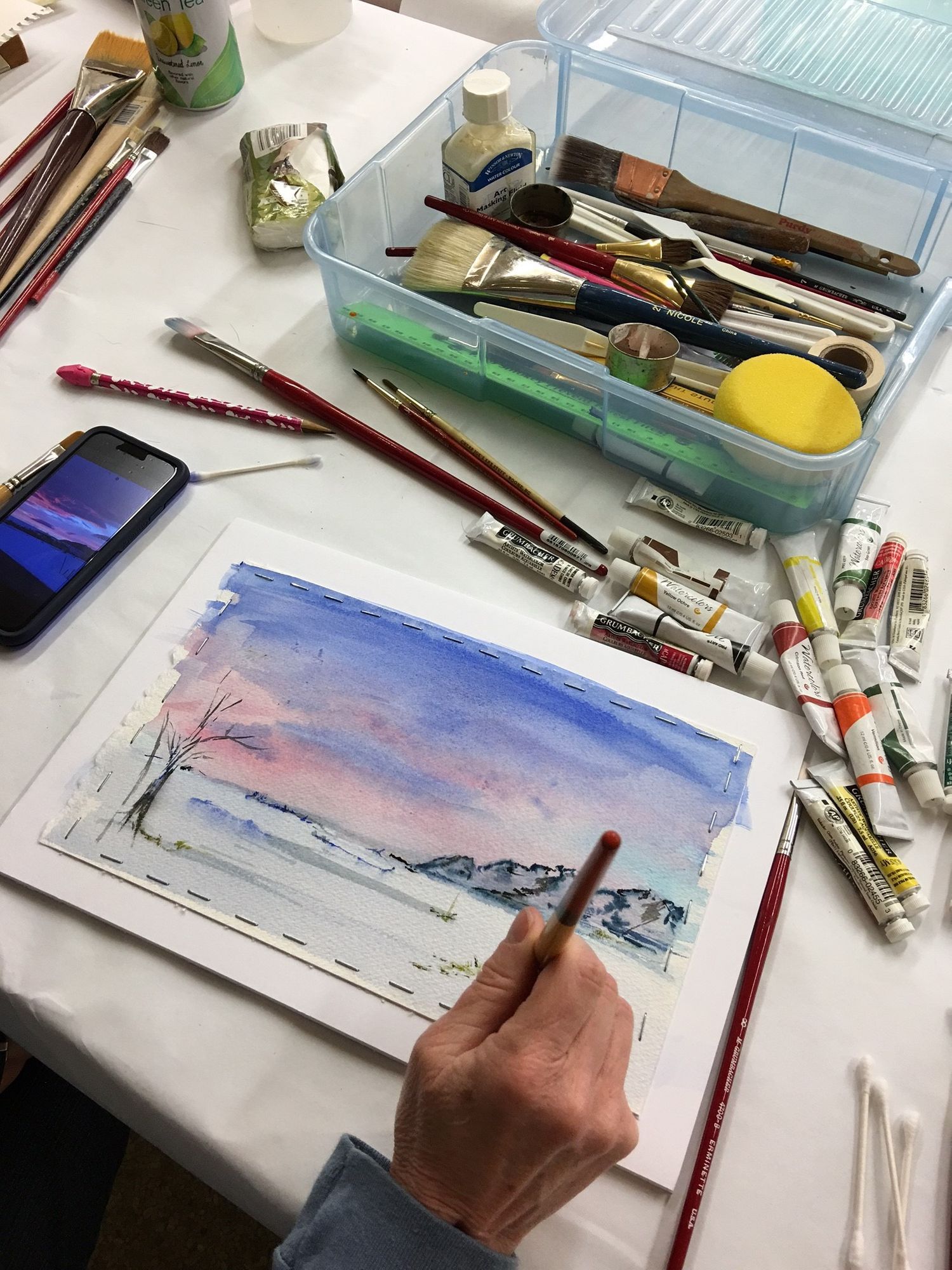 This 4-week class beginning January 14th will be great for beginners or those with some background in watercolor painting. The instructor for this class is Dolly Frerichs. Participants will learn techniques through demonstrations and conversation. There will also be plenty of time for painting.
Dolly likes her students to experience the process before they invest in a lot of supplies. If you have watercolor paint and brushes please bring them to the class. If you don't have any kind of watercolor paint or brushes, the Arts Guild will have some here to use. Then, at the first class Dolly will provide a list of her favorite supplies in case you want to invest more into this medium. Watercolor board will be provided throughout the four weeks of class.
Class size is limited. Registration is required. Cost is $80; $70 for Guild members.
For information or to register call the Carbon County Arts Guild at (406) 446-1370.