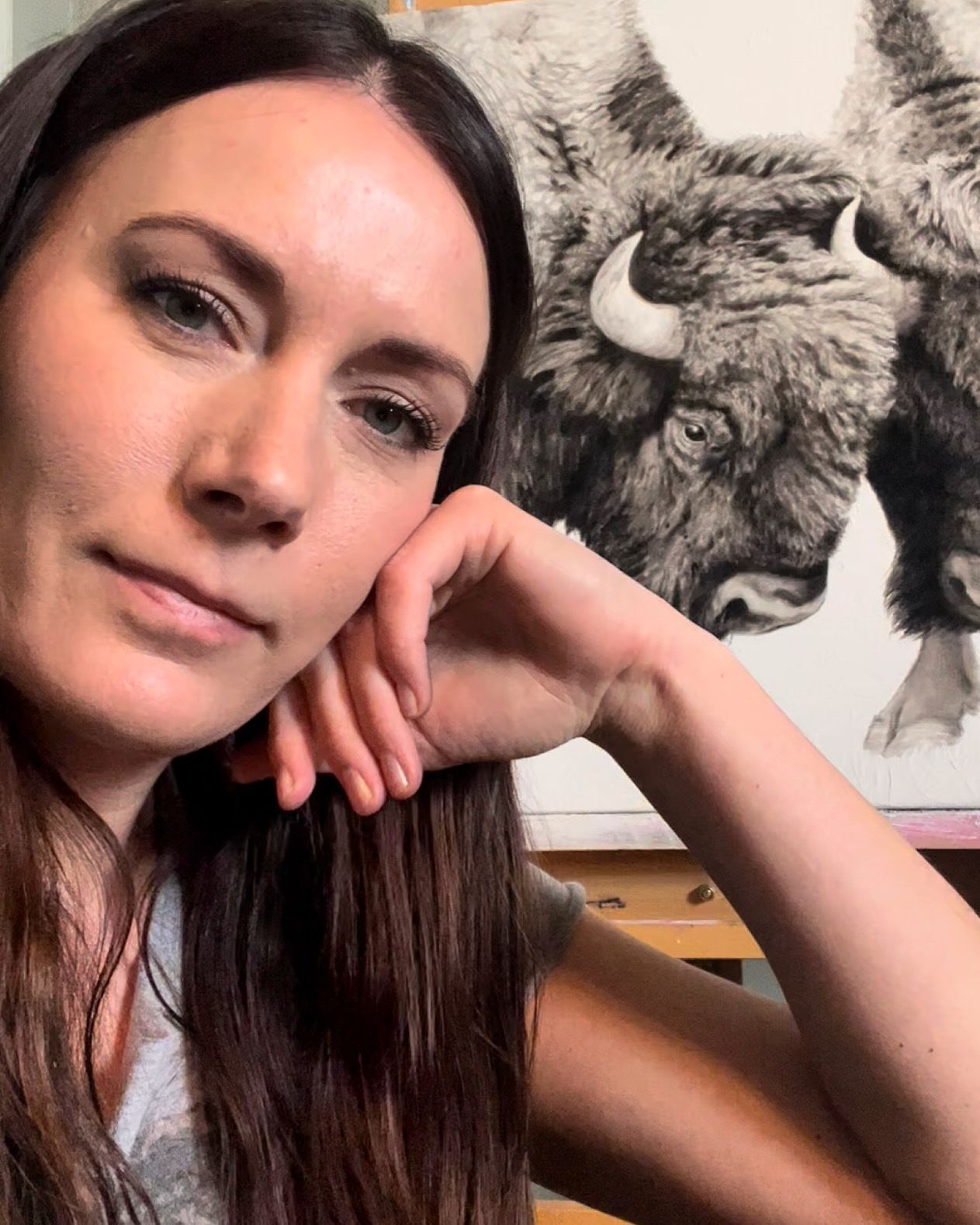 To celebrate the 2023 Art in the Beartooths, we chatted with our Quick Finish artists to get some insight into their backgrounds and creative processes. Here's what Maggie Bassett had to say about her art...
Where are you from and how does that affect your work?

I am an artist from Northwest Wyoming. Growing up I was surrounded by wildlife and beautiful landscapes. These experiences have influenced my work in various ways, from the colors and textures I use to the themes and subjects I explore. I am particularly interested in Yellowstone's vast array of wildlife.
Who are your main artistic influences?

Throughout my artistic journey, I have been inspired by many artists, but some of my main influences are Ty Barhaug and John Potter. They have both served as my mentors for several years, and graciously tolerate my never-ending questions.
Tell us about your favorite medium.

My favorite medium to work with is charcoal. I love the way it allows me to capture the tiny details and how it brings out the nuances of my artistic vision. I also enjoy experimenting with other mediums to expand my artistic vocabulary.
When is your favorite time of day to create?
As for my creative process, I find that my favorite time of day to create is early morning. There's something about crisp morning and coffee that helps me focus and express myself.
Does art help you in other areas of your life?
I believe that art is not only a form of self-expression but also a powerful tool for personal growth and healing. It has helped me live the fullest expression of my most authentic self, and I hope that my work can inspire others to find their own creative voice and journey.

Join us on July 8, 2023 at the Red Lodge Mountain Golf Course from 10am - 2pm to watch Maggie create her art in person. Enjoy sweet and savory finger food and complimentary beverages while you mix and mingle and watch as Maggie and the other artists put the finishing touches on their art. Then raise your paddle to bid on the work during the live auction. Purchase your tickets HERE.
View and bid on Maggie's Silent Auction artwork Into the Light.