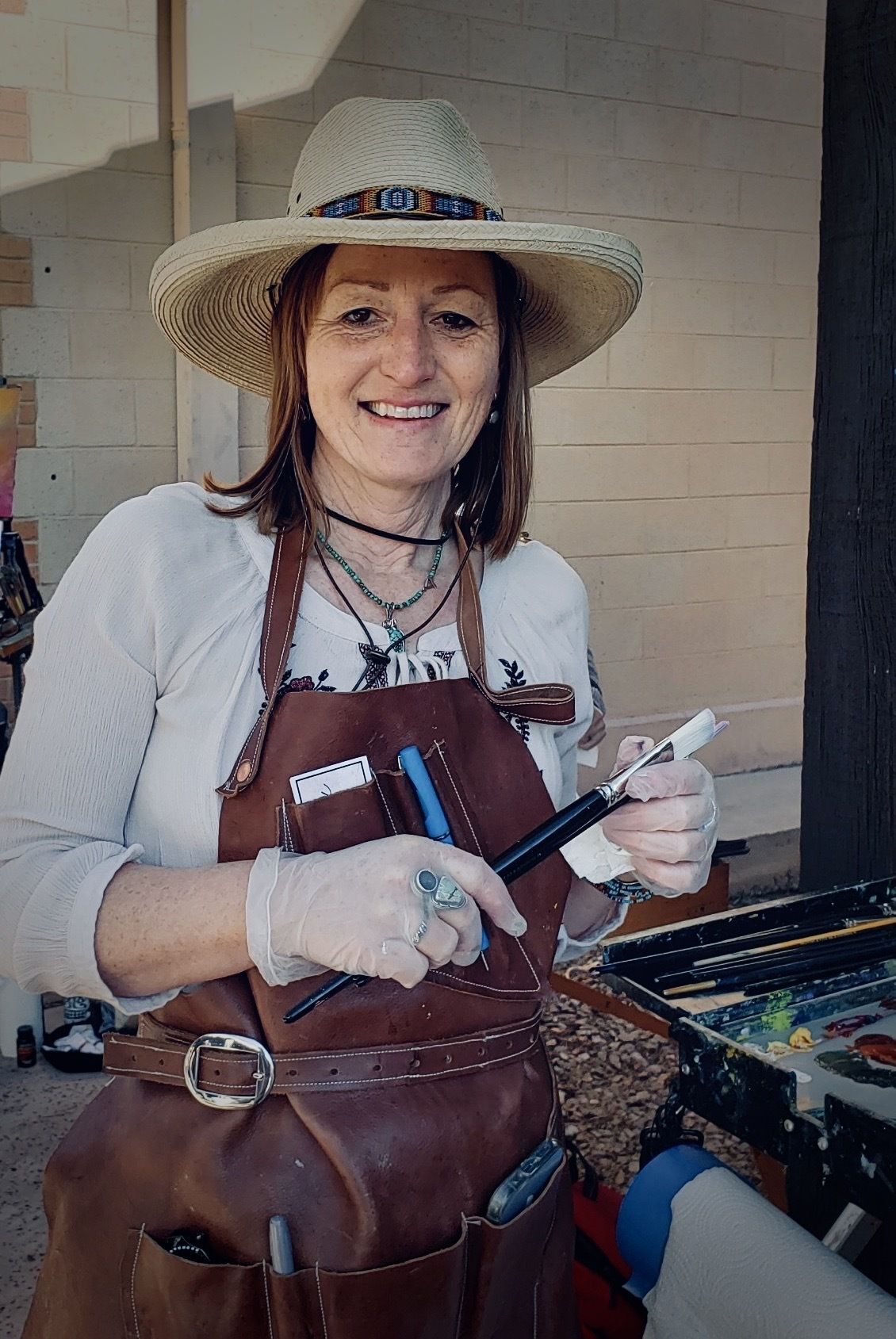 To celebrate the 2023 Art in the Beartooths, we chatted with our Quick Finish artists to get some insight into their backgrounds and creative processes. Here's what Sonya Caywood had to say about her art...
Where are you from and how does that affect your work?
I'm from Dayton, WY, at the foot of the Bighorn Mountains, though I was raised in SE MT. My ranch upbringing inspires my subject matter, my work ethic, and my heart for this region of the US: its culture, animals and history. I'm blessed to know my subject matter and live among it.
Who are your main artistic influences?
My earliest artistic influence was my uncle Aubry Smith, who carried me around my grandparents' house to show me their CM Russell prints up close. Watching Uncle Aubry sketch western scenes made me want to be an artist; the idea of turning a white sheet of paper or canvas into a visual "story" was magical to me. It still is.
Tell us about your favorite medium.
I've tried many mediums, but the smooth feel and thickness of oils appeal to my style and painting technique. Even when I used watercolors, I wanted to paint dark to light, alla prima.
When is your favorite time of day to create?
I like to be in the studio anywhere from mid-morning to late afternoon, but I am flexible to my many other obligations, and get there whenever I can. I find that it's not about the time of day or number of hours that's important, but what's in my head and heart when I approach the easel.
Does art help you in other areas of your life?
Oh yes! Painting was my therapy when we lost a daughter during labor 26 years ago. I used art to explain concepts when I was a teacher's aide. Today, teaching informal art classes helps me share the value of artistic outlets with community members. Art is a gift that helps me share my faith. CM Russell said, "To have talent is no credit to its owner."

Join us on July 8, 2023 at the Red Lodge Mountain Golf Course from 10am - 2pm to watch Sonya create her art in person. Enjoy sweet and savory finger food and complimentary beverages while you mix and mingle and watch as Sonya and the other artists put the finishing touches on their art. Then raise your paddle to bid on the work during the live auction. Purchase your tickets HERE.
View and bid on Sonya's Silent Auction artwork Ewe Gotta Have Friends.