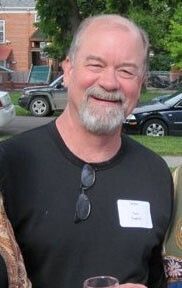 To celebrate the 2023 Art in the Beartooths, we chatted with our Quick Finish artists to get some insight into their backgrounds and creative processes. Here's what Tom English had to say about his art...
Where are you from and how does that affect your work?
I was raised in a military family and lived in many places and traveled extensively. As a result, I became fascinated by the incredible variety of scenes around the country and world, but I am particularly moved by the pristine beauty of Montana and its many small and large images.
Who are your main artistic influences?
I am drawn to the work of the Impressionists beginning with Van Gogh and the post Impressionists but am mostly influenced by the California Impressionists and Edgar Payne in particular. I am also impressed with and study the work of many of today's living artists.
Tell us about your favorite medium.
I work primarily in oil paint and enjoy the versatility of this medium. It can be pushed and pulled in many directions, and it compliments my approach to painting perfectly.
When is your favorite time of day to create?
Starting early in the morning suits me very well though I enjoy painting anytime of the day.
Does art help you in other areas of your life?
My art gives me a great sense of accomplishment and purpose. Because of this I benefit in all aspects of my life.
Join us on July 8, 2023 at the Red Lodge Mountain Golf Course from 10am - 2pm to watch Tom create his art in person. Enjoy sweet and savory finger food and complimentary beverages while you mix and mingle and watch as Tom and the other artists put the finishing touches on their art. Then raise your paddle to bid on the work during the live auction. Purchase your tickets HERE.
View and bid on Tom's Silent Auction artwork Misty Day at the Falls.