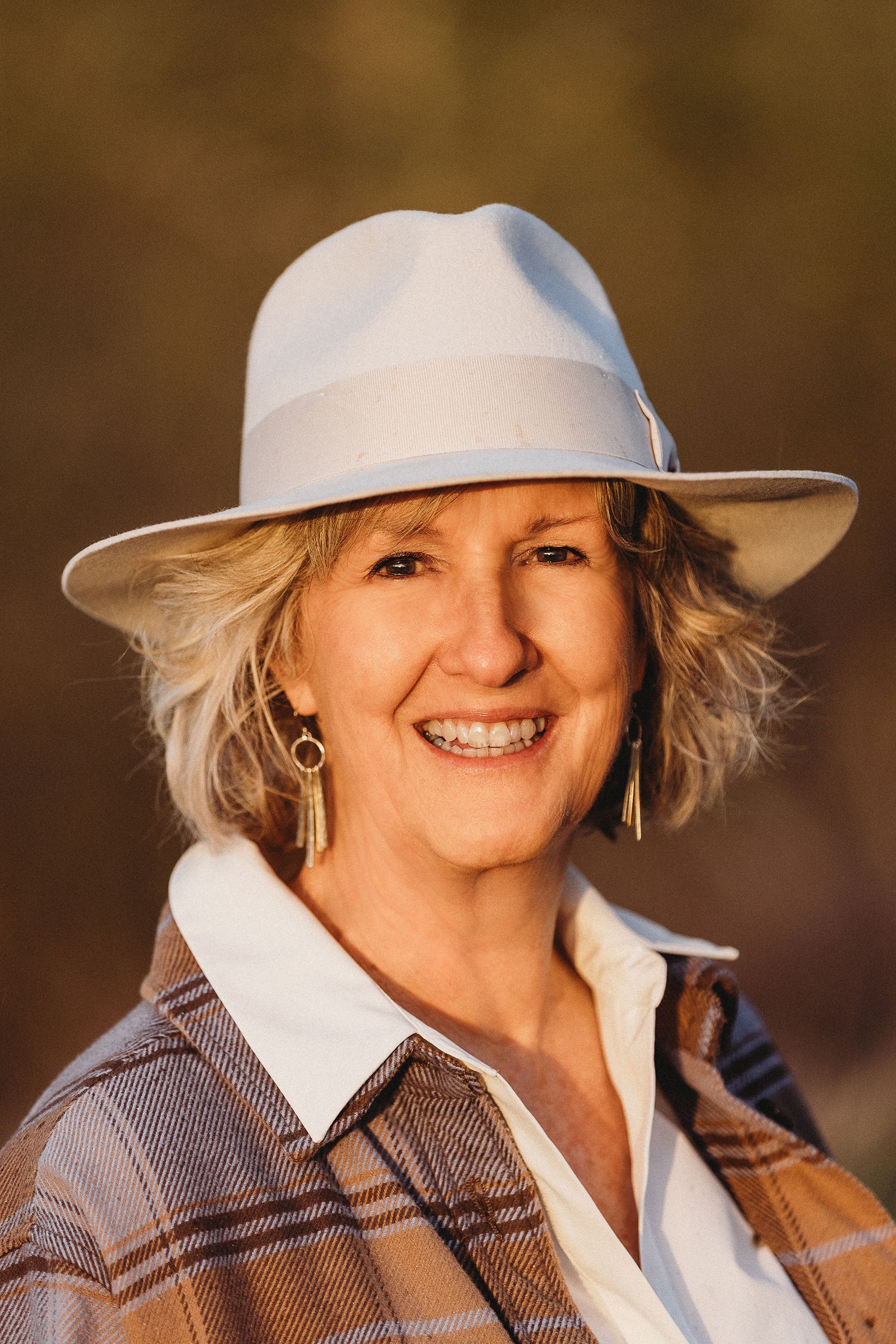 To celebrate the 2023 Art in the Beartooths, we chatted with our Quick Finish artists to get some insight into their backgrounds and creative processes. Here's what Terry Cooke Hall had to say about her art...
Where are you from and how does that affect your work?
I was born in a border town in Southern California but our family moved to a very small town in Texas during my grade school years. We moved back to Southern California about 6 years later, where I graduated high school. Both areas have influenced my style through my use of colors and patterns, which are visible through the Western/Southwestern/Mexican Cultures that are often woven into my work.
Who are your main artistic influences?
Most of my initial instructors were influenced by the early 20th Century Golden Age Illustrators, who did not have the digital design and print technology that we have today. Their work relied on developing the skill of simplifying form, and to create their design with limited color palettes for commercial art in the advertisements and publications of that era. Through my instructors, my skill development was influenced by those great illustrators. Since then, I have worked with fine art mentors, such as Robert Moore and Michael Steirnagle, who have helped me hone in on my style.
Tell us about your favorite medium.
Throughout the years, I have worked with most mediums used by artists, but I am almost exclusively focused on the use of oils in my work today. I will often use acrylics in my base work, but the majority of the base, if not all, is obliterated by oil paints. I love oils because of their flexibility with brushes, mediums, and tools. I also love the way they can be mixed to create the value and hue needed for my work without the restriction of drying time, as is the problem with acrylics.
When is your favorite time of day to create?
I generally start my painting production time around 1pm. That gives me the morning hours to clear my list of administrative needs, which helps me stay focused on the creative needs of my work. I can usually continue painting for about 6 hours. After that, my intuitive skills start wearing out and I start making too many mistakes. Since scraping a day's work off the canvas is not fun, I'm careful to pay attention to this!

Does art help you in other areas of your life?
It is truly a blessing to be able to express myself creatively. I worked for more than 20 years in graphic design and illustration in the corporate world, followed by several years in commercial art. While both allowed me to use the skills I developed during my early education, my professional career as a fine artist has given me the ability to 'see' the world differently. This helps me express new, creative concepts through my work as an oil painter.
Join us on July 8, 2023 at the Red Lodge Mountain Golf Course from 10am - 2pm to watch Terry create her art in person. Enjoy sweet and savory finger food and complimentary beverages while you mix and mingle and watch as Terry and the other artists put the finishing touches on their art. Then raise your paddle to bid on the work during the live auction. Purchase your tickets HERE.
View more of Terry's artwork at the gallery, or our online shop.