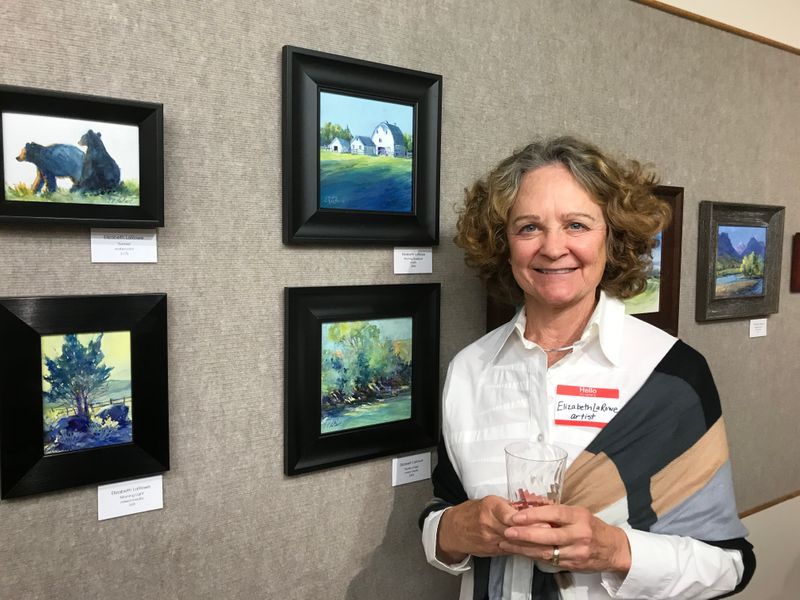 To celebrate the 2023 Art in the Beartooths, we chatted with our Quick Finish artists to get some insight into their backgrounds and creative processes. Here's what Elizabeth LaRowe had to say about her art...
Where are you from and how does that affect your work?
Originally from Massachusetts, I came west fifty-plus years ago, this move allowed me to appreciate all of America's geography.
Who are your main artistic influences?
Although many Historical artists have had an influence on me, it is the medium of watercolor and how those artists used it that has always drawn my interest. Andrew Wyeth has always been a favorite. Outstanding watercolor artists and instructors Zoltan Szabo, Tony Couch, and Mark Mehaffey have each influenced my growth as a professional artist.
Tell us about your favorite medium.
The dynamics of watercolor lend themselves beautifully to the depiction of nature. They are colorful and spontaneously full of happy accidents.
When is your favorite time of day to create?
My favorite time of day to create is early morning, noon, night, and everything in between.
Does art help you in other areas of your life?
As an art educator for over 30 years, art has provided me with a career doing what I love.
Join us on July 8, 2023 at the Red Lodge Mountain Golf Course from 10am - 2pm to watch Elizabeth create her art in person. Enjoy sweet and savory finger food and complimentary beverages while you mix and mingle and watch as Elizabeth and the other artists put the finishing touches on their art. Then raise your paddle to bid on the work during the live auction. Purchase your tickets HERE.
View and bid on Elizabeth's Silent Auction artwork Red Lodge Fall Harvest.