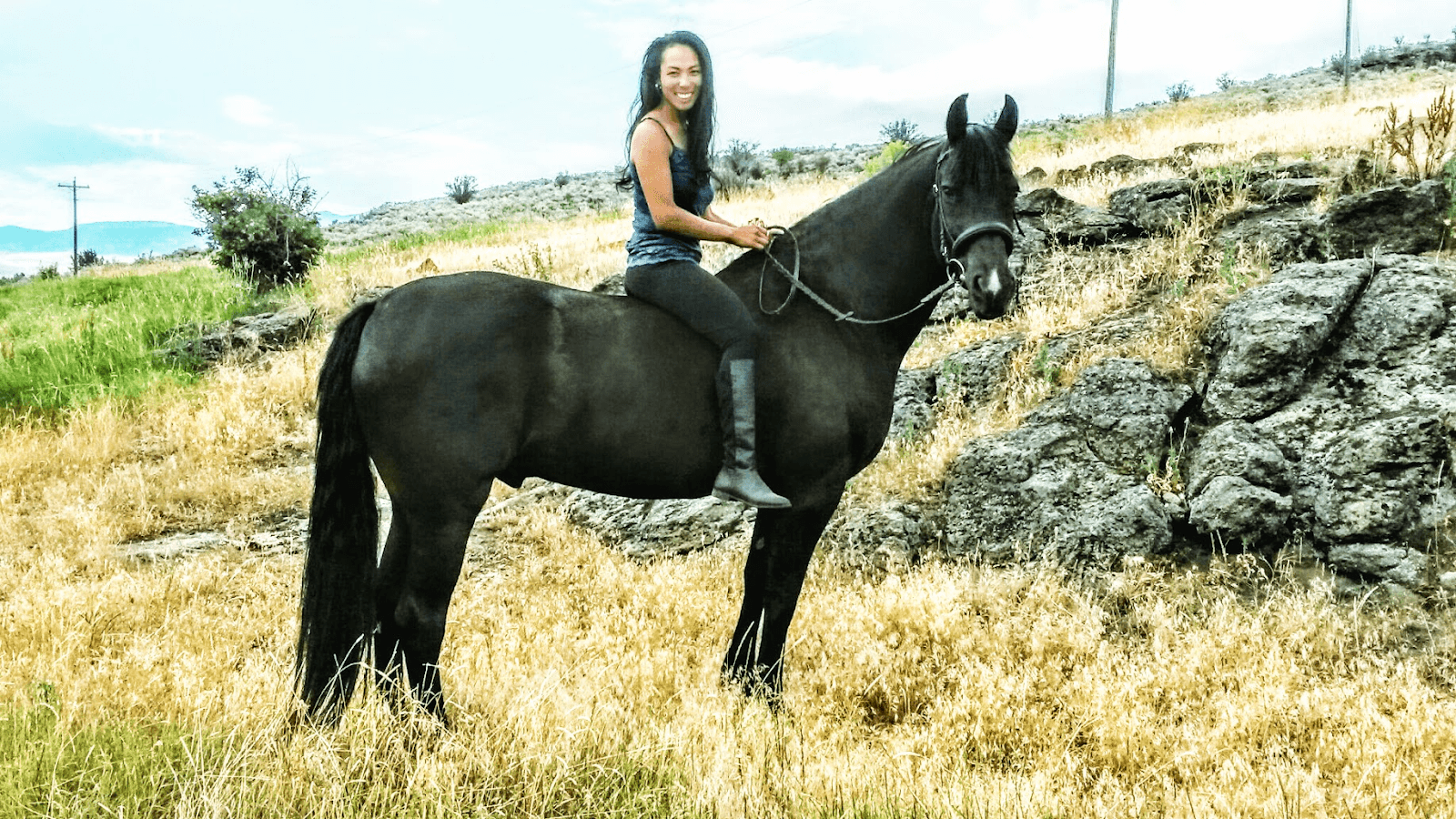 To celebrate the 2023 Art in the Beartooths, we chatted with our Quick Finish artists to get some insight into their backgrounds and creative processes. Here's what Brenna Kimbro had to say about her art...
Where are you from and how does that affect your work?
I was adopted from Seoul, Korea when I was a baby and I was raised on my family's working cattle ranch in Eastern Oregon. I've been influenced by where I live because I developed a strong connection to horses when I was very young. I started depicting horses in art once I could hold a crayon. They've been a huge influence on me, thus my art. I've also had a lifelong connection with horses in relation to ranch work, showing, training, and much more. They are my primary muses. Utilizing natural materials from where I live and my horses help me expand as an artist as I continue to develop my identity, vitality, spirit, and art. My horses are unconditional love and I still have so much to learn from them in life and as they create themselves in my art.
Who are your main artistic influences?
My main artistic influences are my horses and my materials because I can imagine them in almost anything at any time, it feels like the sculptures and paintings create themselves. My state of being and those who enjoy and value my art because I'm inspired to create when my art brings others joy.
Tell us about your favorite medium.
I don't have a favorite medium, but love creating bronzes, organic and mixed media sculpture, painting, drawing, poetry, and experimenting with mediums as I continue to receive new ideas.
When is your favorite time of day to create?
Whenever I'm inspired, but I typically create between 10 a.m. and 6 p.m. because I make time in my morning and evening for my horses and family.

Does art help you in other areas of your life?
Yes, my art is my life.
Join us on July 8, 2023 at the Red Lodge Mountain Golf Course from 10am - 2pm to watch Brenna create her art in person. Enjoy sweet and savory finger food and complimentary beverages while you mix and mingle and watch as Brenna and the other artists put the finishing touches on their art. Then raise your paddle to bid on the work during the live auction. Purchase your tickets HERE.
View and bid on Brenna's Silent Auction artwork Running Free.