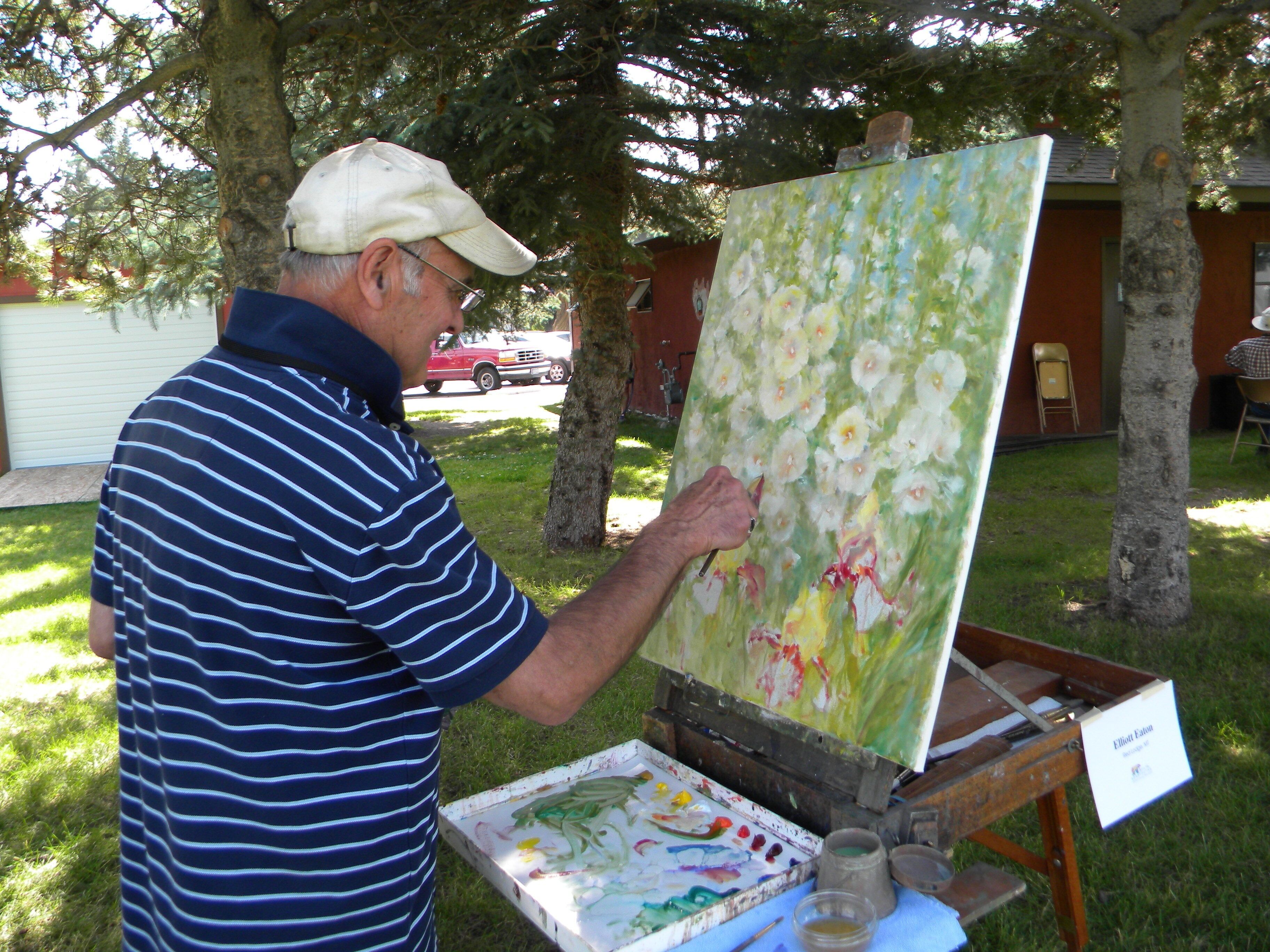 Montana artist Elliott Eaton was born in Columbus and raised in the Big Timber-Billings area. He was educated at Montana State University and has studied watercolor with Frank Webb, Zoltan Zabo, and Charles Reid. He has been a professional artist for over 25 years and has been an instructor of watercolor and oil for Rocky Mountain College, the Montana Watercolor Society, the Wyoming Arts Council, and the Billings Arts Association.Over the past 15 years, he has conducted workshops for various groups throughout the state.
Elliott Eaton's works have been featured in various shows and galleries throughout Montana, Wyoming, Colorado, Oregon, Idaho, North Dakota and Kansas. Shows in Montana and Northern Wyoming have included The Governor's show (1995), The CM Russell Art Show (1988-2003), The Western Heritage Center (1980-1983), The Cody Museum Show (1993-1994), and the Yellowstone Art Museum Auction (1979-1993). Paintings by Eaton are now part of the permanent collection of the Yellowstone Art Museum.
Well-known for his florals, Eaton's landscapes capture a fresh and exciting glimpse of Montana. His work is painterly yet alive with his own vivid perception, making use of vibrant color entangled in a brush of fierce emotion. Eaton's talent challenges the very mystery of watercolor while courting the delicate balance between art and life.
Currently a member of the Stillwater Society, Elliott Eaton has served on the Montana Arts Council Review Board. He maintains a strong identification with his native state and is currently residing in Red Lodge.
Join us on July 8, 2023 at the Red Lodge Mountain Golf Course from 10am - 2pm to watch Elliott create his art in person. Enjoy sweet and savory finger food and complimentary beverages while you mix and mingle and watch as Elliott and the other artists put the finishing touches on their art. Then raise your paddle to bid on the work during the live auction. Purchase your tickets HERE.