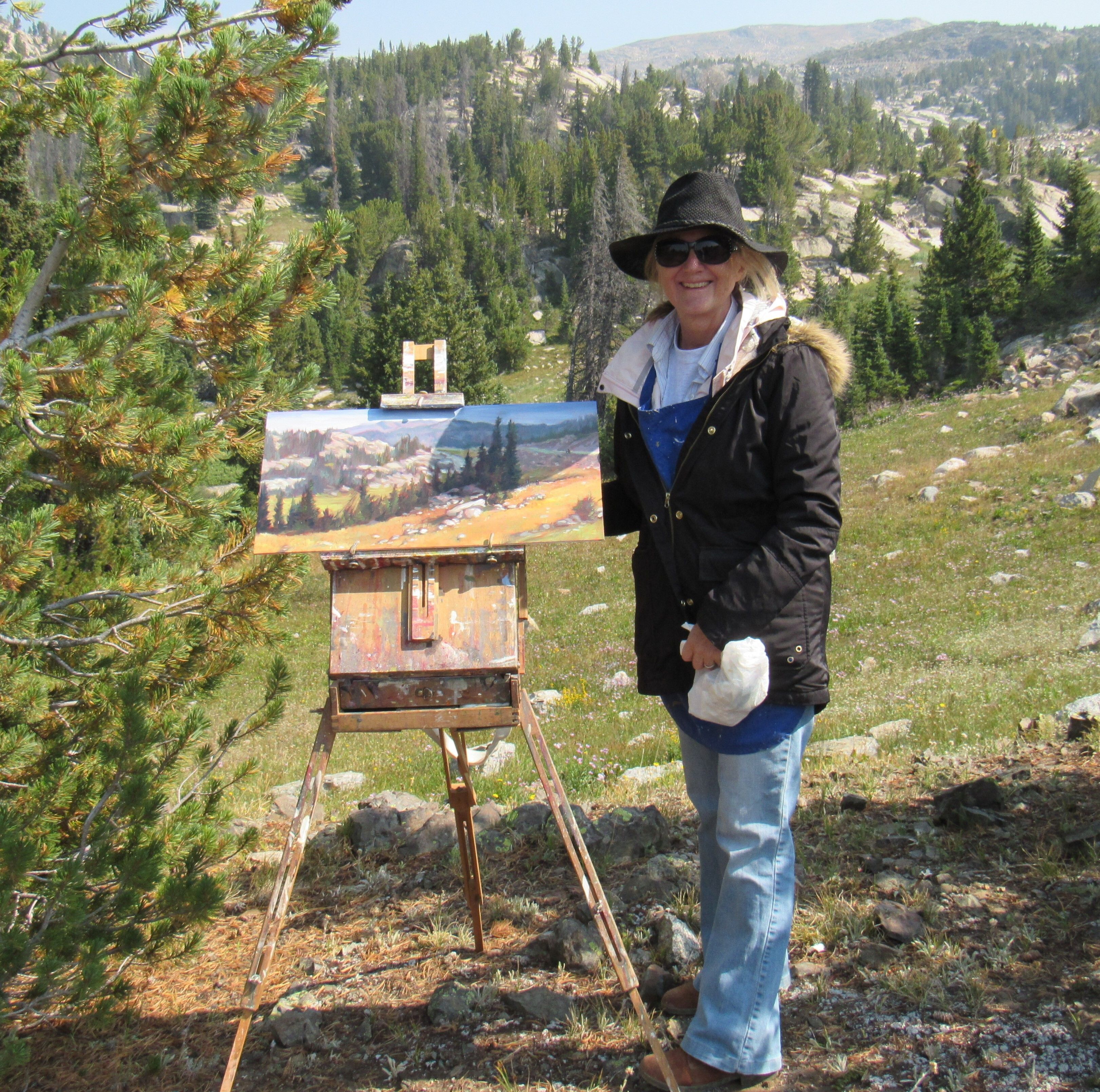 To celebrate the 2023 Art in the Beartooths, we chatted with our Quick Finish artists to get some insight into their backgrounds and creative processes. Here's what Dana Zier had to say about her art...
Where are you from and how does that affect your work?
I was raised in Southcentral Montana, and we also lived in Powell, WY during my grade school years. My Mom's family came from England in 1840s and my great-great grandfather fought in the cavalry in 1865. He then homesteaded out here in 1880. My Dad's family escaped communism and settled in Montana around 1910. The older I got the more history interested me, and it does influence where I go to paint landscape, and the work ethic I have.
Who are your main artistic influences?
I love so many styles of art and artists both contemporary and classic. But the ones that influenced me in a positive way were the artists that overcame great obstacles to success. Artists who overcame challenges and persevered to develop their work into maturity. Artists who were kind and helped others learn what they knew. Artists who were not arrogant, loved creating, and wanted to teach others the same love. These artists uplifted me, helped me to keep painting, encouraged me and laid the way for opportunities. Some artists are in the guild here in Red Lodge – you know who you are!
Tell us about your favorite medium.
I love painting. Oil is my go-to, but acrylic and even house paint for murals – I love manipulating the paint and pushing my limits and the paint's. The paint teaches me a lot of times.
When is your favorite time of day to create?
I am a morning person, and I love the morning light.
Does art help you in other areas of your life?
Art is very much a right brained release. It can calm and regenerate the soul and make us ready to face the world. There are studies where art and music in schools help the students achieve greater success in their other courses.
Join us on July 8, 2023 at the Red Lodge Mountain Golf Course from 10am - 2pm to watch Dana create her art in person. Enjoy sweet and savory finger food and complimentary beverages while you mix and mingle and watch as Dana and the other artists put the finishing touches on their art. Then raise your paddle to bid on the work during the live auction. Purchase your tickets HERE.
View and bid on Dana's Silent Auction artworks Flight of Parakeets, Shoshone Gunslinger and Welcome Lodging.