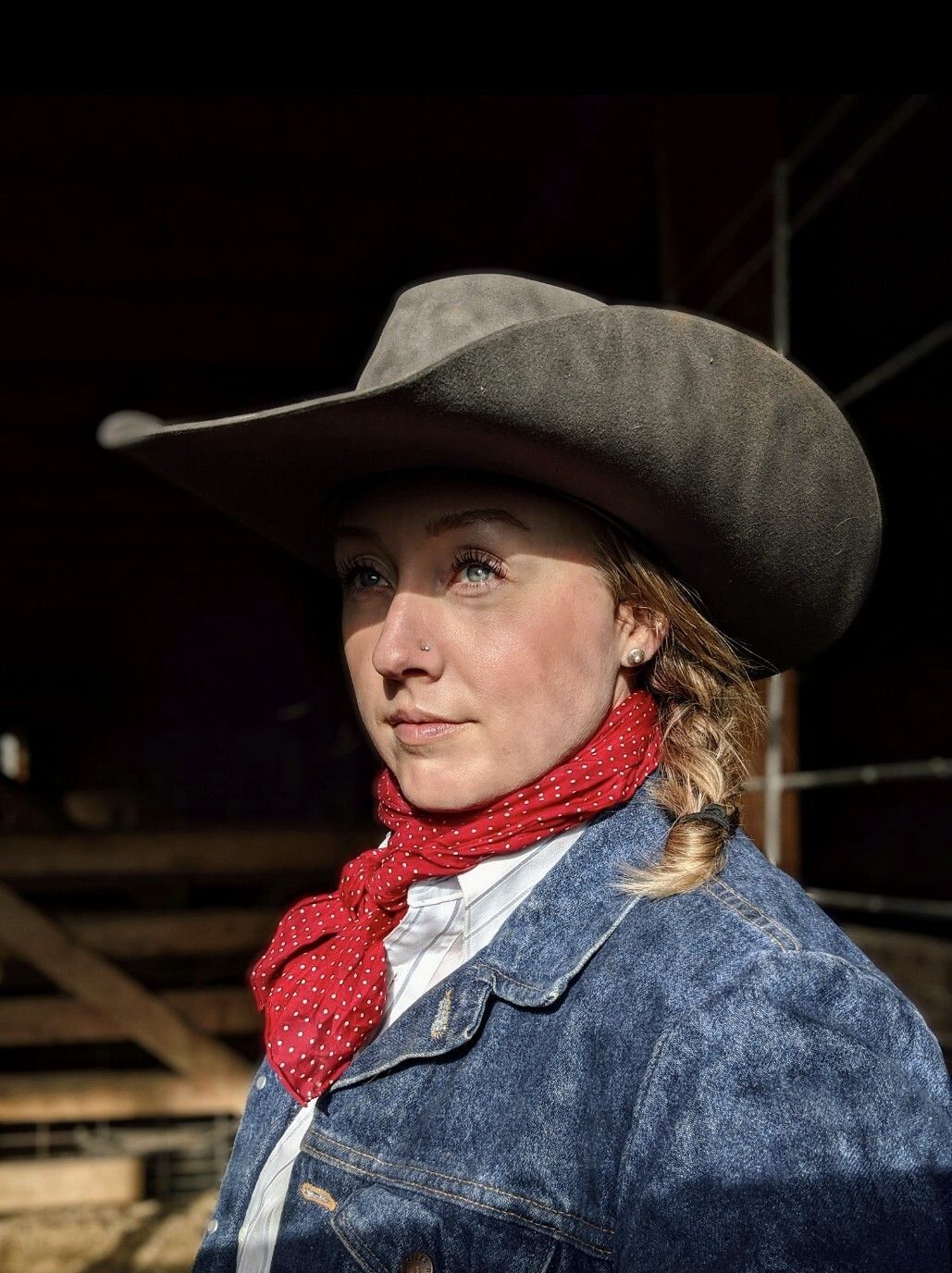 To celebrate the 2023 Art in the Beartooths, we chatted with our Quick Finish artists to get some insight into their backgrounds and creative processes. Here's what Lee Walker had to say about her art...
Where are you from and how does that affect your work?
Billings, Montana. My younger years were heavily influenced spending more time in eastern Montana around Miles City. Western culture and the plains are near and dear to my heart. Now being close to the mountains I've widened my subject matter to a variety of wildlife but always circle around to my western roots.
Who are your main artistic influences?
My father a leather worker and saddle maker of 40 years was a huge creative influence as well pulling inspiration from traditional comic style artwork, contemporary tattoos and artists like Dave Kinsey, Will James, Georgia O'Keeffe and Dani Verges.
Tell us about your favorite medium.
Currently watercolor and ink. I got my start with acrylics and will always have a love for it, but the switch has really pushed a lot of growth.
When is your favorite time of day to create?
Whenever my toddler is sleeping, before becoming a mother or was usually evenings. Now it's usually at night or recently I've been getting up early to work and really enjoying the way my day goes after creating first thing.
Does art help you in other areas of your life?
Art has built some amazing connections I wouldn't have had otherwise. I think creating in any medium benefits overall health and wellness as well as problem solving.
Join us on July 8, 2023 at the Red Lodge Mountain Golf Course from 10am - 2pm to watch Lee create her art in person. Enjoy sweet and savory finger food and complimentary beverages while you mix and mingle and watch as Lee and the other artists put the finishing touches on their art. Then raise your paddle to bid on the work during the live auction. Purchase your tickets HERE.