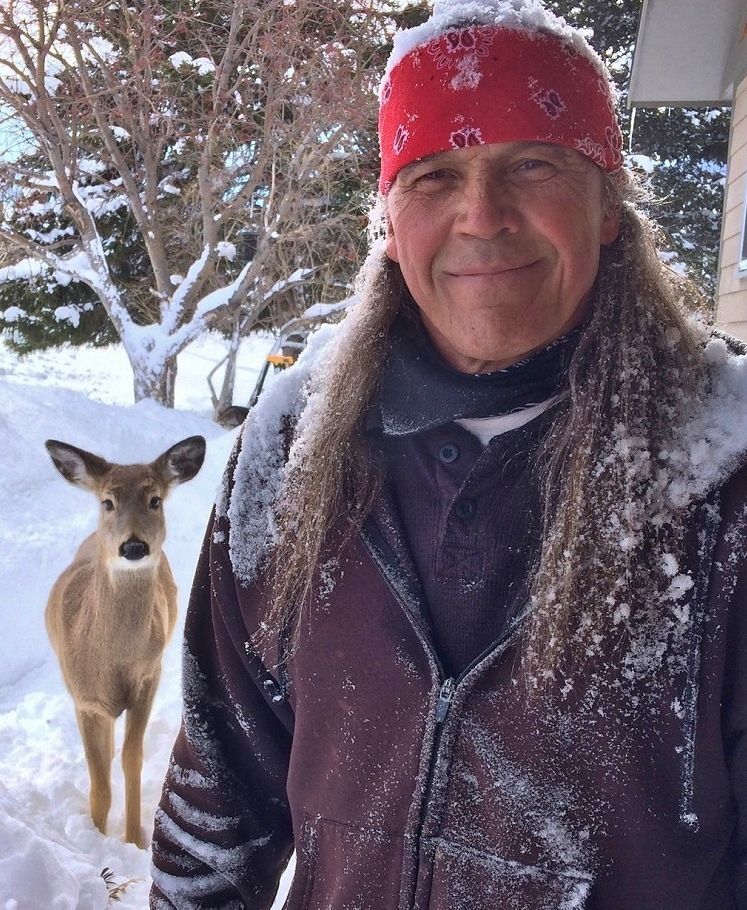 To celebrate the 2023 Art in the Beartooths, we chatted with our Quick Finish artists to get some insight into their backgrounds and creative processes. Here's what John Potter had to say about his art...
Where are you from and how does that affect your work?
I am originally from the Lac du Flambeau Ojibwe reservation in Northern Wisconsin, but spent my high school years in the Chicago area. The northwoods of Wisconsin inspired and shaped my love for and connection to the Natural World, and my years in Chicago afforded me access to some of the world's greatest art and artists.
Who are your main artistic influences?
Living or deceased, there are just too many to name. Realistically, ALL of the artists that I've ever been exposed to have influenced me, one way or another. A short list would include Nicolai Fechin, Edgar Payne, Anders Zorn, Maynard Dixon, William Wendt, Bettina Steinke, Georgia O'Keefe, Clyde Aspevig, Carol Guzman, Tucker Smith, Ralph Oberg, Jim Wilcox, Scott Christiansen, Gary Schildt, Henry Farny, Carl Rungius, Robert Kuhn, Charlie Russell.... I could go on!
Tell us about your favorite medium.
I love oils, especially for their forgiving nature and its wide range of application opportunities. I also love pencil, charcoal, acrylic, and pen & ink...
When is your favorite time of day to create?
After I've had coffee! I'm a morning person, basically - but I love to take advantage of Natural light at any time of day. Depending on the deadlines I may be facing, I'll even work well into the night.
Does art help you in other areas of your life?
Absolutely. All life is like the canvas.
Join us on July 8, 2023 at the Red Lodge Mountain Golf Course from 10am - 2pm to watch John create his art in person. Enjoy sweet and savory finger food and complimentary beverages while you mix and mingle and watch as John and the other artists put the finishing touches on their art. Then raise your paddle to bid on the work during the live auction. Purchase your tickets HERE.
View and bid on John's Silent Auction artwork Spring Dreams.