Hand-Build Clay Workshop DAY 1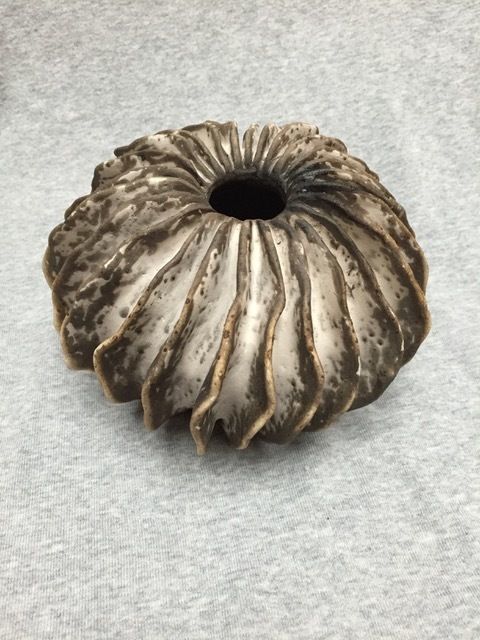 This two-day workshop will focus on hand building pieces for raku and obvara firing. On the first day we will focus on how to hand build clay pots. Completed pieces created by the students will be bisque fired during the week. Pieces will be small and sturdy enough to be removed from a 1900-degree kiln with tongs. Delicate work has a small percentage rate of survival which is why we will create more sturdy pieces. Participants can choose to glaze the pieces they make for raku or leave them unglazed for obvara.
Instructor: Marcia Selsor
DAY 1: Saturday, August 6, 2022 - 10 a.m.-4 p.m. Class will be held at the Carbon County Arts Guild located at 11 W 8th in Red Lodge.
DAY 2: Saturday, August 13, 2022 - 10 a.m.-4 p.m. Today's class will be held at Marcia Selsor's Studio. Directions to studio will be given on day 1 in class.
Cost: $80; 10% discount for Guild members
Space Limit: 8
Supplies are included in the cost. We ask students to bring their own lunch. Coffee and tea will be provided at the Arts Guild during the workshop.
TO REGISTER: Contact the Carbon County Arts Guild at 406-446-1370.
ABOUT THE INSTRUCTOR
Marcia Selsor studied art from the age of eleven at the Philadelphia Museum College of Art (now the University of the Arts). She received a BFA in 1970 from Philadelphia College of Art after studying ceramics with Bill Daley, Paula Winokur and Petras Vaskys. Her MFA is from Southern Illinois University-Carbondale where studied with Nick Vergette. In 1975, Selsor headed the ceramics program at Eastern Montana College, now Montana State University-Billings serving as the Chair of the Art Department for 5 years. During her tenure at MSU-Billings, Selsor received a Fulbright Scholars Award to Spain and one to Uzbekistan.
Marcia Selsor has participated in numerous artist residencies around the world as well as stateside including the Archie Bray Foundation in Montana, The Clay Studio in Philadelphia, Pennsylvania, and the Mary Anderson Center for Creative Arts in Indiana. Selsor is published in numerous magazines and books; exhibited extensively, and has work in collections on three continents.
Teaching workshops keeps Selsor busy since retiring in 2000 from MSU-Billings. Her interests in historical pottery provides her with a broad knowledge of ceramics. Selsor's work in clay spans over 45 years and includes installations, architectural ceramics, fine porcelain, raku slabs, and most recently experimentation in alternative firings including Obvara and Foil Saggar.