Art in the Beartooths Silent Auction Exhibition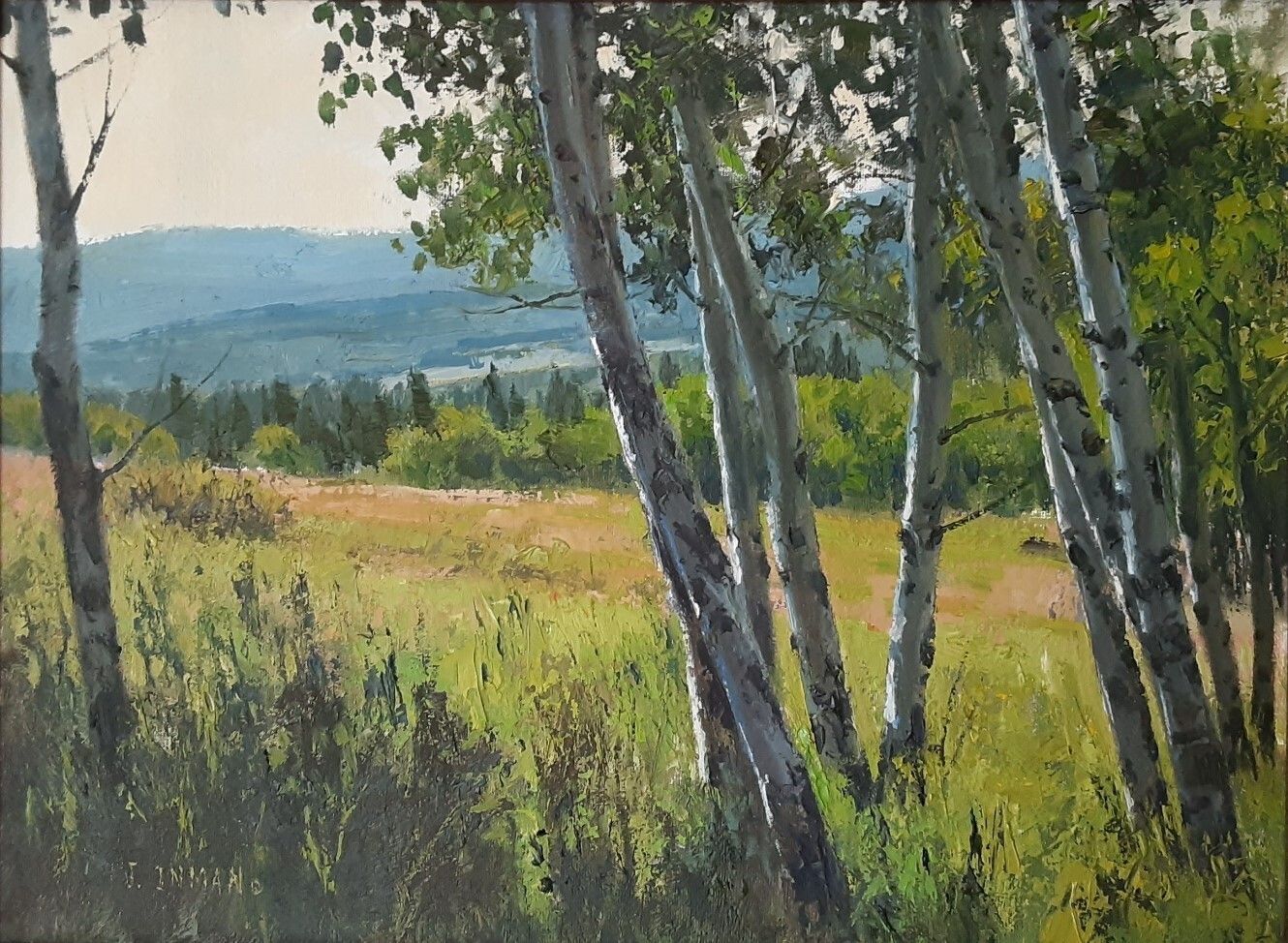 Celebrate 50 Years with the Carbon County Arts Guild & Depot Gallery and the Art in the Beartooths fundraiser. The silent auction art exhibition is open to the public June 10 through July 10, 2023 with all bidding online. You can view the artwork in person during business hours or go to Handbid, the online auction platform, to view your favorite pieces and place a bid. Bidding opens at 7 p.m. during the the members preview on June 9. Bidding closes at 8 p.m. on Monday, July 10.
Artists participating in the Art in the Beartooths Silent Auction Exhibition include: Cate Allen, *Ty Barhaug, *Maggie Bassett, Evelyn Bergeron, Henry Blond, Barbara Butler, *Sonja Caywood, Virginia Cross, *Thomas English, Diane Greenwood, *Bonnie Zahn Griffith, Carol Hagan, Carol Hartman, Connie Herberg, Jerry Inman, Brooke Kapalka, Cheryl Kesler, *Brenna Kimbro, *Michael Kosorok, *Elizabeth LaRowe, Tess Lehman, Judy Liner, Judy McMurray, Mike McRann, *Diana Mysse, Maggi Neal, Pat Olding, Linda Paige, *Dominique Paulus, Heidi Pinkerton, Janice Polzin, Jean Posusta, *John Potter, Sydney Rajchel, Kevin Red Star, Stephanie Rose, *Cliff Rossberg, *Marcia Selsor, Lynn Shield, Trish Stevenson, Lou Taylor, Robert Tompkins, Dorci Newman-Tremblay, Echo Ukrainetz, Ron Ukrainetz, James K. Vincent, Richard Wallace, Randy Wiethorn, *Shirle Wempner, Victoria Wetsch, Kelly Wolfe, *Tom Wolfe, Mason Young, and *Dana Zier. (* denotes artists who are in the Quick Finish and Live Auction event on July 8; details below.)
Proceeds from the annual Art in the Beartooths event supports our mission to provide access to art, support artistic expression, and encourages creative experiences for the enrichment of our communities.
July 8 we will are having a Quick Finish and Live Auction with 20 invited artists. Tickets are $65 per person and include entrance to the event, the chance to mingle with the artists, sweet and savory finger food, complimentary beverages, and the excitement of participating in a live auction.
THANKS TO OUR Art in the Beartooths SPONSORS!
SILVER LEVEL: Bank of Red Lodge, Dale and Jennifer Haarr / D.A. Davidson & Co., Jo Ann and Bert Eder, Paul Henry, and Barbara Ostrum
BRONZE LEVEL: Baldwin's Landscaping, Cafe Regis, HUB International, Cynthia Marble, and Diane Zook